Can You Believe This Woman Is 9 Months Pregnant? Still-Slender Rachel Zoe Reveals She's About To Give Birth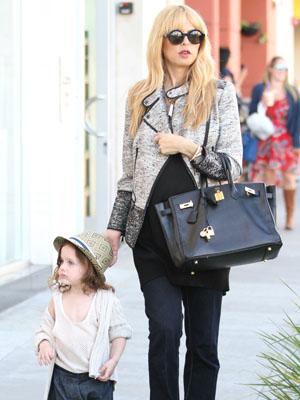 Rachel Zoe is nine months pregnant -- though you'd never know by looking at her!
The 42-year-old fashionista was spotted with her 2-year-old Skyler Monday shopping for toys in Beverly Hills Monday, sporting a slim frame, in contrast of what one would expect of someone on her timeline.
"It's wonderful, it's great," the trendsetter told Us Weekly of her pending childbirth. "I mean, I'm literally 9 months pregnant so this I think will probably be one of my last outings.
Article continues below advertisement
"I'm going into hibernation!'
Mama bear Zoe and husband Rodger Berman have been married since 1996.