Exclusive
Top Doc: Pregnant Fashionista Rachel Zoe Had A Nose Job And Appears To Use Injections & Filler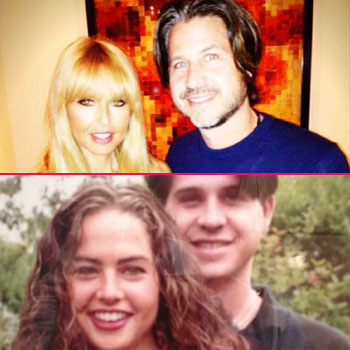 Fashion stylist Rachel Zoe has been with her husband Rodger Berman for 22 years and when she recently released an old photo of the couple, she also revealed a very different looking nose.
"Rachel appears to have had a nose job sometime between those two photos," Dr. Anthony Youn — who has never treated Rachel — told RadarOnline.com in an exclusive interview.
"Her nose looks thinner and more refined. It looks like her surgeon did a nice job."
Article continues below advertisement
Along with having had a nose job, Dr. Youn suggests Rachel may be using injections and fillers to help combat the wrinkles the 42-year-old mother is battling.
"She also appears to have had injections of filler like Restylane into her nasolabial folds, the wrinkles that extend from the nose to the corners of the mouth," Dr. Youn told Radar.
"These wrinkles appear to be much shallower."
Meanwhile, as rumors swirled that Rachel was pregnant with her second child, she confirmed the news on her blog Tuesday.
"Rodger, Skyler and I hope that everyone had an amazing summer! Before we head into the chaos of fashion season, we wanted to take a moment to OFFICIALLY confirm that we are expecting another child," she wrote.