Exclusive
Farrah Fawcett Art War: University Of Texas Battles To Have Gag Order Placed On Actress' Boyfriend's Criminal Past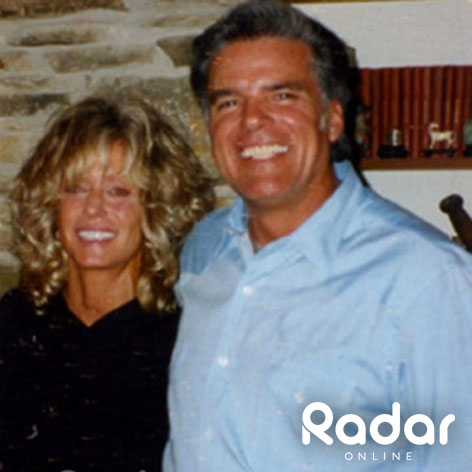 The University of Texas — set to square off with veteran Hollywood star Ryan O'Neal in a Los Angeles courtroom this month over ownership of an Andy Warhol portrait of Farrah Fawcett — has moved to gad the criminal record of the late actress' "secret" boyfriend, RadarOnline.com has exclusively learned.
Lawyers representing the higher education institution have filed a motion in a bid to have evidence of Greg Lott's two convictions, one for conspiracy to transport marijuana in 1972 and another of conspiracy to sell cocaine in 1982, prevented from being included in testimony.
Article continues below advertisement
"Mr. Lott's convictions occurred when he was young," lawyers for the University wrote in documents filed on Oct. 30 and obtained by RadarOnline.com.
"He served a very short sentence and since that time has remained sober and has had no convictions. These convictions are so old and remote they will have little to no probative value with respect to Mr. Lott's character for honesty or veracity, 41 years later.
"Mr. Lott be testifying, inter alia, regarding his relationship with Ms. Fawcett (particularly from 1998 through 2009), the Andy Warhol portraits at issue in this case and Ms. Fawcett's ownership of both Warhol portraits.
"Offering evidence of or referencing to Mr. Lott's ages-old convictions would serve only to unduly prejudice the jury against Mr. Lott and UT and confused the jury and waylay their attention with irrelevant issues."
They charged, "There is real and substantial danger that the jury will either unfairly penalize Mr. Lott and UT for Mr. Lott's 31-41 year-old mistakes, or that the jury will lose focus and instead think about issues unrelated to the issues in this case."
Article continues below advertisement
RadarOnline.com revealed how Lott, Fawcett's college sweetheart, was questioned during a deposition in the art battle on October 24 last year.
But in the course of the interrogation, he revealed much more — including the actress' sex life, their secret love letters, international jaunts together behind-the-back of O'Neal and her often volatile relationship with the Oscar-nominated Love Story star.
Most shockingly of all, Lott, a former University of Texas footballer who met Farrah in 1965, told lawyers that Farrah was his "girlfriend" until she died, according to a 273-page transcript of the deposition in Lubbock, Tex.
The pair was in a "committed relationship… exclusive," he said, until her untimely death of cancer on June 25, 2009, at age 62.
"For the record … this was a romantic relationship?" a lawyer probed Lott during the deposition, a transcript of which RadarOnline.com has exclusively obtained.
"Yes," responded Lott.
"A sexual relationship," questioned the attorney.
"Yes," responded Lott. "She saw no one else and I saw no one else but her."
Article continues below advertisement
In the wake of RadarOnline.com's revelations, lawyers for 72-year-old O'Neal "made clear that they intend to offer evidence of these decades-old, irrelevant convictions at trial for purposes of impeaching Mr. Lott," the lawyers added in their motion.
"In their statement, Mr. O'Neal's counsel called Mr. Lott a 'convicted fell trying to make a profit off' his relationship with Farrah Fawcett.'"
The lawyers described Lott as a "close friend of Farrah Fawcett's for approximately 40 years and the two had a romantic relationship during college and again from 1998 through 2009 (when Ms. Fawcett passed away.)"
They promised Lott would "testify at trial regarding his relationship with Ms. Fawcett, Ms. Fawcett's possession of the Warhol portrait and Ms. Fawcett's statements regarding ownership of the Warhol portrait."
The university noted Lott has testified under oath that since that time of his crimes he has been sober and has had no subsequent convictions.