'Something Was Always Very Fishy About' Brittany Murphy's Death: Hollywood Exec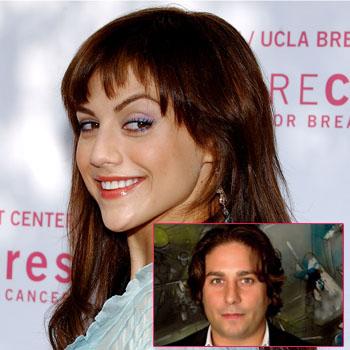 The chorus of voices suspicious of Brittany Murphy's cause of death continues to grow.
Talent Resources CEO Mike Heller, who worked with the actress on business deals, told US Weekly, "I always suspected something was up with Brittany's death.
"Something was always very fishy about it."
As we previously reported, Murphy's father Angelo Bertolotti continues to lead the charge for an expanded investigation into his daughter's Dec. 20, 2009 death at 32, calling it a "definite murder situation."
Article continues below advertisement
Bertolotti cited an independent analysis he commissioned of one of Murphy's hairs that revealed a toxic substance also detected in insecticide and rat poison; as well as accusations from a whistleblower connecting her death to her knowledge of a wider conspiracy involving terrorism.
In addition, the mother of Murphy's husband Simon Monjack, who died just five months later on May 23, 2010, expressed her skepticism with the official cause of death (pneumonia and anemia), saying "there is so much in this case that hasn't been picked up on.