'Our Theory Is That They Were Poisoned': Brittany Murphy's Family Alleges Kill Plot Involved Actress & Husband Simon Monjack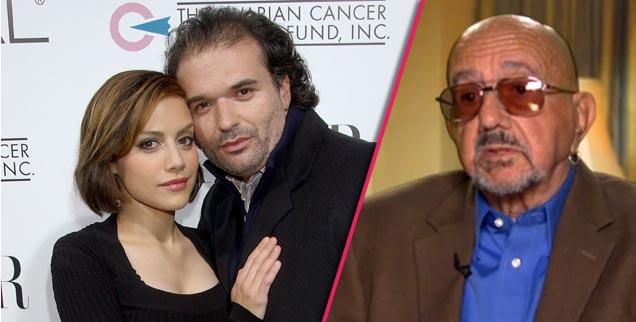 Brittany Murphy and her husband Simon Monjack were murdered via poisoning, the Clueless star's father Angelo Bertolotti told Good Morning America Tuesday.
"I have a feeling that there was a definite murder situation here -- it's poison, yes, I know that," Bertolotti said of the deaths -- his daughter's, which occurred Dec. 20, 2009; and Monjack's, just five months later on May 23, 2010.
Family insider Julia Davis added, "Our theory is they were poisoned, but the investigators should look into it."
Article continues below advertisement
As we previously reported, the second look into the Hollywood starlet's shocking death at 32 comes as the results of a lab report, commissioned by the father, revealed an uncommonly high presence of heavy metals, a toxic substance also detected in insecticide and rat poison.
Watch the video on RadarOnline.com
radar_embed service=kaltura src="http://cdnapi.kaltura.com/index.php/extwidget/embedIframe/entry_id/0_macobpyh/widget_id/_483511/uiconf_id/5590821?referer=http://abcnews.go.com/GMA/video/brittany-murphy-poisoned-claims-actress-father-20934104&addThis.playerSize=392x221&freeWheel.siteSectionId=nws_offsite&closedCaptionActive=false&addThis.playerSize=640x360&closedCaptionsOverPlayer.fontsize=18" width="640" height="360" style="border: 0px solid #ffffff;" value="Unfortunately your browser does not support IFrames."
Bertolotti pointed out that both his daughter and her late husband suffered similar symptoms -- among them, headaches, cramps and wooziness -- prior to their deaths.
The Los Angeles Coroner's Office, who initially deemed Murphy's death the result of pneumonia, anemia and prescription drugs, told ABC they stand by their report.