Exclusive
Did Brittany Murphy Die From Heroin Abuse? Heavy Metals In New Toxicology Report Linked To Dangerous Drug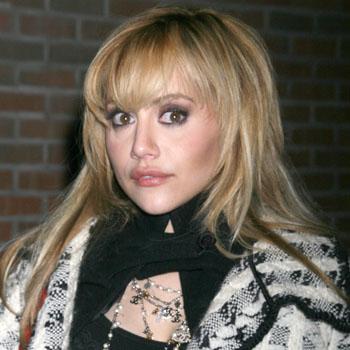 Was Brittany Murphy was murdered? That's the claim her father, Angelo Bertolotti, is making after independent lab reports suggested she had died from heavy metal toxicity, like that caused by poisoning, and not just pneumonia and anemia, as the Los Angeles Coroner's office ruled at the time of her death in 2009. "My daughter was neither anorexic nor a drug junkie ..." he insisted, suggested instead that she was poisoned. But RadarOnline.com has learned that drug addicts often do exhibit high levels of heavy metals in their blood -- and that heroin use, which Murphy was repeatedly rumored to have struggled with, is directly linked to the kind of heavy metal elements found in her samples.
Article continues below advertisement
A study published this summer in the International Journal of Medical and Pharmaceutical Science Research and Review found that heroin addicts had significantly higher blood levels of almost all heavy metals tested, including manganese, which was found at almost four times the accepted "high" value in Murphy's blood. Along with manganese, an independent lab found Murphy's hair to include nine other heavy metals at concentrations above the "high" level determined by the World Health Organization.
Such elements, like calcium, are often used as "thinners" in batches of illicit heroin, other studies have found in.
EXCLUSIVE: Brittany Murphy's Father Suing LA Coroner Over Hair Samples
Despite rampant allegations of Murphy's drug use, toxicology reports did not find any heroin in Murphy's blood after her death. But the dangerous drug breaks down in the body within a few hours, with only minuscule trace amounts remaining in blood after five days, and in the hair after 90 days. Heavy metals stay much longer. Manganese, for example, would only be halfway gone after 40 days. And selenium, which was also found in excess in her blood, takes more than 100 days to exit the body. Both would show up in the hair much longer after that.
MORE ON:
Celebrity Justice
Article continues below advertisement
But it's not just heroin that could have caused Murphy's blood test to show ten different heavy metals at above acceptable measurements. Other opioids like oxycontin and oxycodone, and dietary supplements and diet pills all have been found to have levels of metals above their maximum allowable levels.
Or maybe, as Bertolotti claims, it really was all the result of a mysterious plot to murder her and her husband, Simon Monjack.
In short, the new information about Murphy's death has unfortunately produced many more questions that answers. For the latest developments, stay tuned to RadarOnline.com.