Exclusive
EXCLUSIVE: Autopsy Shows Simon Monjack Had Pneumonia 9 Times, Heavily Used Prescription Drugs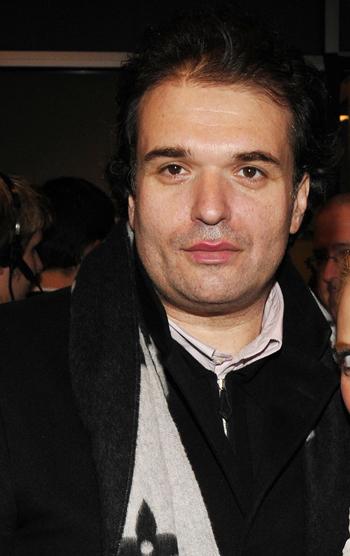 Before his sudden death last May, Brittany Murphy's husband Simon Monjack was battling a host of serious illnesses—including pneumonia, grand mal seizures and heart problems- according to the autopsy report exclusively obtained by RadarOnline.com.
Read His Autopsy Report Here
Monjack, 40, told family members that he had a history of a "leaky" heart valve requiring triple bypass surgery, suffered grand mal seizures as a result of a fall two and a half years ago, and had a mild heart attack in November 2009. He also only had one kidney.
Article continues below advertisement
The official cause of death was community acquired bronchopneumonia. Other conditions contributing but not related to the immediate cause of death included cardiomegaly with focal myocardial fibrosis.
According to the report, an oxygen tank was found near the bed in the master bedroom along with inhalers and prescription medication bottles—some made out in Monjack's name, others in the name "Trevor Williams," "Sharon Murphy," and "Sharon Monjack." Sharon Murphy is the mother of Brittany Murphy, Monjack's deceased wife.
According to the Toxicology Laboratory Summary Report, Monjack had the following in his system: Cialopram (Celexa®), Duloxetine (Cymbalta®), and Trazodone (Desyrel®), all antidepressants; Diazepam (Valium®) and Lorazepam (Ativan®), both anti-anxiety agents; Hydrocodone (Vicodin®), Pregabalin (Lyrica®) and Actetaminophen (Tylenol®), all analgesics; and Propranolol (Inderal®), an antihypertensive agent.
Article continues below advertisement
"All of these drugs were detected at therapeutic or sub-therapeutic levels and most likely did not contribute to Mr. Monjack's death," the report said.
As RadarOnline.com reported, Monjack died just five months after the death of his beloved wife. He died in the home he shared with Murphy and Sharon, who called 911 after finding him unconscious. Paramedics responded but it was too late.
LA County Assistant Chief coroner Ed Winter said that Monjack was found in the master bedroom by Sharon. No illegal drugs were found in the house.