Exclusive
Brittany Murphy Murder Riddle: Dad Claims 'Persons Of Interest' Were Never Questioned By LAPD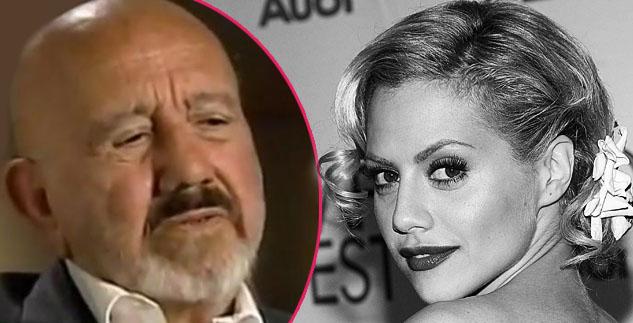 Article continues below advertisement
Heavy metals are most commonly found in rat poison and insecticides.
Bertolotti has sensationally claimed: "There was a definite murder situation here — it's poison, yes, I know that."
But in order to get the hair molecules to test for poison, Bertolotti had to file a lawsuit against the LAPD and the Los Angeles County Coroner's Office, as RadarOnline.com was first to report in 2012.
In court documents filed as part of the case and obtained byRadarOnline.com, he alleged "there has been no investigation, none of the potential witnesses and/or persons of interest have been questioned and only very basic autopsy procedures/toxicology testing" were performed.
MORE ON:
Celebrity Justice
Article continues below advertisement
"I repeatedly voiced my concerns about these findings being incorrect, since the testing/toxicology was incomplete and the death of my daughter, Brittany Anne Murphy-Monjack, was never properly investigated.
"Officials heading the case from the Los Angeles Coroner's Office and the Los Angeles Police Department admitted to me that decedent's hair was never tested.
"Both agencies admitted that toxicology tests were not performed on the hair of Brittany Anne Murphy-Monjack, but refused to ever test her hair and other specimens for any poisons, toxin or heavy metals, in spite of my repeated requests."
Bertolotti also claimed the law enforcement agencies intended to destroy Murphy's specimens, until he paid an additional fee to preserve them for five years.
He charged: "Due to the lack of investigative efforts by the Los Angeles Police Department and the failure to conduct toxicology tests on the specimens of the decedent Brittany Anne Murphy-Monjack by the Los Angeles County Coroner's Office and the LAPD, I am informed and on the basis of that information believe that my daughter's death was incorrectly determined to have been allegedly caused by pneumonia and anemia."
The LAPD has been silent on the latest developments since the story broke on Monday.
As RadarOnline.com previously reported, the Los Angeles County District Attorney's Office would reopen the investigation into Murphy's death if presented with "credible evidence" that suggested her death was a homicide.
Revealed a source: "Of course, if someone, including Ms. Murphy's father, came to us with credible evidence that her death could have been caused by foul play, the office would investigate it -- just as they would in any other case not involving a celebrity."