Exclusive
'We Stand By What We Ruled In The Case': Los Angeles Coroner Rejects Brittany Murphy Poison Claim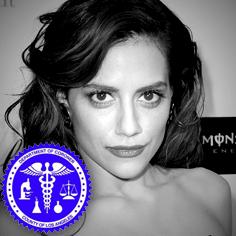 The Los Angeles County coroner is standing by its report into the 2009 death of Clueless actress Brittany Murphy, despite bombshell new evidence which suggests she could have been poisoned to death.
"We have not seen the results and nothing has been presented to us," a spokesperson for the coroner said. "We stand by what we ruled on the case."
The LAPD has so far refused to comment as to whether it will reopen the case.
Article continues below advertisement
As Radar previously reported, an independent report commissioned by Angelo Bertolotti, Murphy's father, showed the presence of heavy metals at two to nine times higher than the levels identified by the World Health Organization as being considered "high."
Heavy metals are most commonly found in rat poison and insecticides.
The initial coroner's report, released in Feb. 2010, found drugs used to treat a cold or respiratory infection in Muphy's system.
An earlier statement from the coroner said Murphy's death was an accident caused by a combination of pneumonia, an iron deficiency and "multiple drug intoxication."
"Multiple medications were present in the blood, with elevated levels of hydrocodone, acetaminophen, and chlorpheniramine. L-methamphetamine was also present," the report said.
The coroner said "the pattern of use of these medications suggest treatment of symptoms of a cold or other respiratory infection."
"Acetaminophen and hydrocodone are components of Vicodin. Chlorpheniramine is the active ingredient in some over-the-counter medications. L-methamphetamine is a component of some inhalers."
Speaking on Tuesday morning, forensic pathologist Cyril Wecht, perhaps best known for his criticism of the Warren Commission's findings concerning the assassination of John F. Kennedy, concluded: "Brittany Murphy's death is highly suspicious. It is a report from an accredited laboratory. It cannot be ignored."