Brittany Murphy Death Home Destroyed, Being Rebuilt By New Owner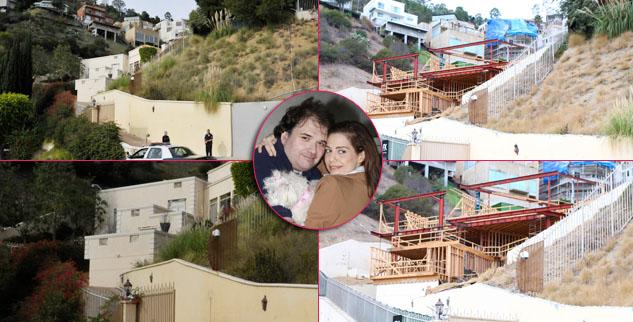 Article continues below advertisement
Just a few months after Murphy's death in Dec. 2009, Monjack invited RadarOnline.com into the home where she was found on the bathroom floor after collapsing and dying shortly thereafter.
"This is the little doggy couch where she actually fell and she was put on her side right here," Monjack told RadarOnline.com in exclusive video, pointing to a leopard print couch and a place on the floor next to it.
"When the paramedics came in they pulled her through here, into one of the closets and into the main room."
But now, the house is just a skeleton of its former self.
The home has been completely torn down and photographs taken on Nov. 20 show the beginning structure of a new house being built on the property.
Although Murphy and Monjack's deaths were both determined to be caused by pneumonia and acute anemia, they have been brought up again because the Cluelessstar's father had new lab reports done that producedshocking results he says prove his daughter died of possible poisoning "by a third party perpetrator with likely criminal intent."
In fact, Murphy's family alleges a kill plot that involved her and Monjack.
"I have a feeling that there was a definite murder situation here," her dad Angelo Bertolotti said.
"It's poison, yes, I know that."
According to sources, since selling the home Sharon has moved out on her and has been "attempting to move on."