Exclusive
Miley Cyrus Ditched SNL After-Party For Secret Rendezvous With Liv Tyler's Ex Theo Wenner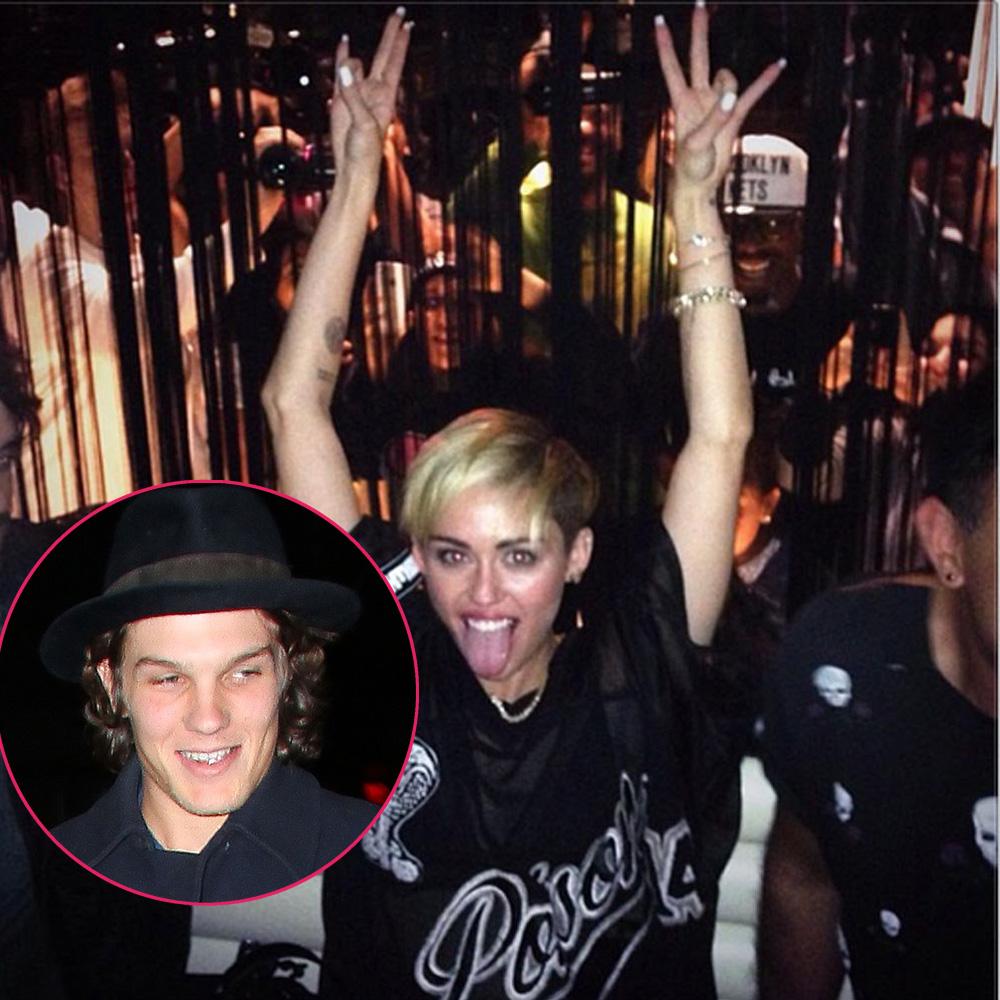 Liam who? Miley Cyrus has sparked rumors that she's moved on from ex-fiancé Liam Hemsworth and into the arms of a New York playboy.
The 20-year-old "Wrecking Ball" singer left the SNL after-party in her honor in the early hours of Sunday morning to meet up with Theo Wenner, a source at the party told RadarOnline.com.
Theo is the ex-boyfriend of Liv Tyler and the son of magazine mogul Jann Wenner, the owner of Rolling Stone.
Article continues below advertisement
"Miley was on her phone throughout the party at STK in Midtown texting Theo the whole time," the eyewitness said.
"Just before 3am, after receiving another text from Theo, she hopped up from her table and left the party abruptly, leaving all of her friends behind.
"She and her bodyguard then spent the next hour driving around the city, trying aggressively to lose about five paparazzi cars that were following her.
"Miley's entourage even used a second Cadillac Escalade to block off the chasing paps. She eventually lost their tail and Miley sped off into the distance."
Soon after, having ferried Cyrus to an apparent rendezvous with Wenner, the two Escalades returned to her hotel.
"A third car showed up and dropped off her bodyguard but there was no sign of Miley in any of the cars," the source added. "She clearly had been dropped off somewhere to spend the night."