Exclusive
I Helped Make You A Star! The Guilt Trip Miley Cyrus Used To Trap Liam Hemsworth Before Their Split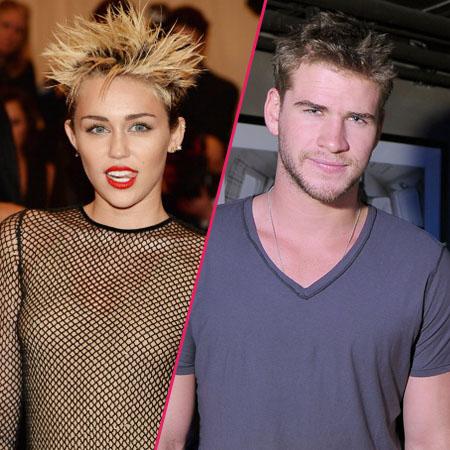 Miley Cyrus and ex Liam Hemsworth dragged their on-again-off-again relationship out for nearly four years before finally making a clean break in September, but insiders exclusively tell RadarOnline.com it carried on much longer than the Australian hunk wanted because Cyrus trapped him with guilt.
Cyrus, 20, and Hemsworth, 23, met on the set of their 2009 movie The Last Song — a film that Cyrus spearheaded with her mother, Tish Cyrus, who was the executive producer — and the former Disney star never let Hemsworth forget it.
Article continues below advertisement
"Miley was super manipulative with Liam and she used the movie to trap and guilt him into staying in a relationship with her," the source told Radar.
"She was constantly reminding him that she 'helped make him a star' through their movie The Last Song and she'd brag that she 'introduced him to the world.'"
According to the pal, Cyrus feels like Hemsworth pushed her away and her recent outrageous behavior is a direct result of the rejection.
"That movie was her project and she never hesitated to remind Liam of it. She literally took credit for making him a popular actor," the source said.
"But she flipped once Liam checked out of their relationship. He was fed up, especially after the VMAs. No matter how much Miley whined or manipulated him…he was done."
Also to blame for Cyrus' wild rebellion is her own father, the source tells Radar.
"Miley watched as Billy Ray Cyrus struggled with being a one-hit wonder and she witnessed firsthand how fleeting fame can be," the insider said.
"So she's being outrageous and crazy as a desperate attempt to stay relevant."
The source concludes, "Remember, it was Miley being cast on Hannah Montana that pretty much reintroduced the world to Billy Ray Cyrus."