Liam Hemsworth, Miley Cyrus Split: He Was 'Mortified' At VMA Twerking Performance, Left 'Embarrassed'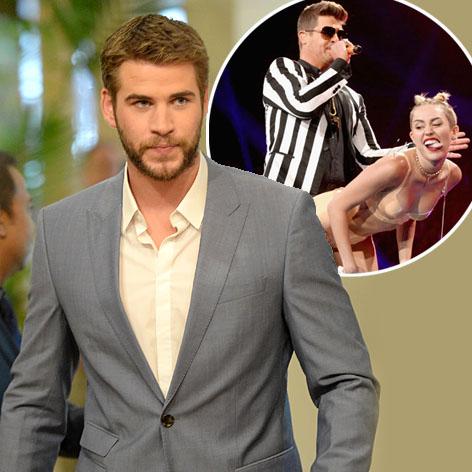 Article continues below advertisement
"Miley and Liam were already pretty much broken up at that point, but when he saw her performance and the backlash it created, it was the nail in the coffin," a source exclusively told Radar.
"That was all he needed to finally break up with Miley once and for all. He was embarrassed, disgusted and mortified by her performance."
A source previously told Radar of Cyrus' performance, "Her VMA performance absolutely mortified him and he couldn't be more embarrassed. He doesn't really see anything sexy about what she did on stage."
And as Radar previously reported, Cyrus was bad for business.
"It's not just Liam that Miley is pushing away…his entire team is urging him to part ways with her because she's nothing but negative for his reputation and career," the source told Radar.
"Liam is a serious actor with a growing career, while Miley has just turned into a joke."
The insider says Hemsworth and Cyrus grew apart, clearly going very separate ways.
"There was a time that they had a lot in common and enjoyed being together," the source told Radar.
"But in the last year or so, they grew apart and tried desperately to make it work, but it just didn't and it won't."
"This breakup is the best thing for both of them," the source concluded.