George Zimmerman's Wife Breaks Foot — Coincidentally On Estranged Husband's Birthday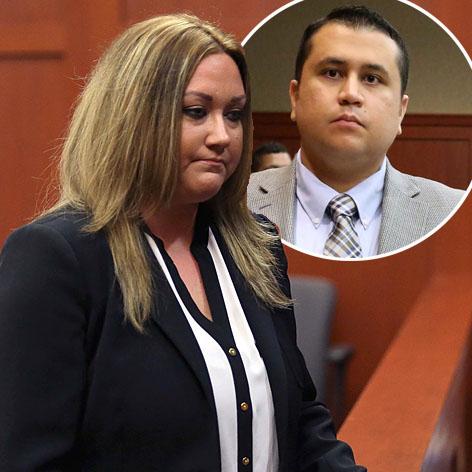 The soon-to-be ex-wife of exonerated murdered George Zimmerman broke her foot on the same day he celebrated his 30th birthday, RadarOnline.com has exclusively learned.
In a dramatic coincidence, Shellie Zimmerman -- who is in the midst of a divorce from her estranged husband -- broke her left foot in an incident at her grandmother's home.
"She had been preparing to go out for the night when she lunged to help her grandmother, who'd tumbled over her pet dog," a source said.
Article continues below advertisement
"Shellie fell over too trying to stop her grandmother from falling and and broke her foot. It didn't help that she was wearing five-inch heels!"
It's been a minor setback for Shellie, who has lost a staggering 40 pounds in the aftermath of a high-profile dispute with George, just days after she filed for divorce, RadarOnline.com has been told.
No criminal charges will be filed against George over the dispute with Shellie, police confirmed last week.
"Shellie had been running every day and got herself into some of the best shape of her life," the source added. "She's now had to change her fitness routine to swimming. But she'll be back on her feet in no time."
The couple separated in August, a month after he was acquitted in the 2012 fatal shooting of unarmed black teen Trayvon Martin.
George and Shellie married in 2007, but broke up after she said the Martin case put a strain on their marriage. The unarmed 17-year-old was fatally shot on February 26, 2012, in Sanford, Florida.
On July 13, 2013, George's trial for second-degree murder and manslaughter ended in not guilty verdicts that stunned the nation.