George Zimmerman Taken Into Custody After Gun Altercation With Wife And Father-In-Law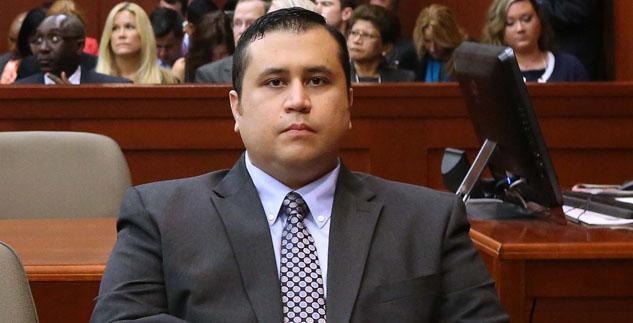 George Zimmerman has been taken into custody in Central Florida after an altercation involving a gun and another person.
According to Florida's WKMG Local 6, Lake Mary, Fla. police were called to a residence on Monday afternoon after getting a call that Zimmerman has been involved in a gun incident with another person where a threat was involved.
Reports state that Zimmerman was detained after a domestic dispute involving his wife and father-in-law.
Article continues below advertisement
Zimmerman's wife called 911 claiming he threatened her and her dad with a gun, police confirm.
Deputy police chief Colin Morgan said, "There was some kind of a domestic, we know that with his wife and father-in-law. Apparently there were some weapons involved and threats."
Channel 9 in Orlando initially reported that Zimmerman allegedly pulled a knife on his wife when she found a gun in the house they shared and a verbal fight ensued, but they have since deleted that information.
No charges have been filed yet.
Just last week news broke that Zimmerman's wife, Shellie, would be filing for divorce from him following his acquittal in the controversial killing of teenager Trayvon Martin.
Stay tuned as details become available…