The Situation: Dancing With The Stars Injury Led To Pain Pill Addiction, Remembers First Instance Of Withdrawal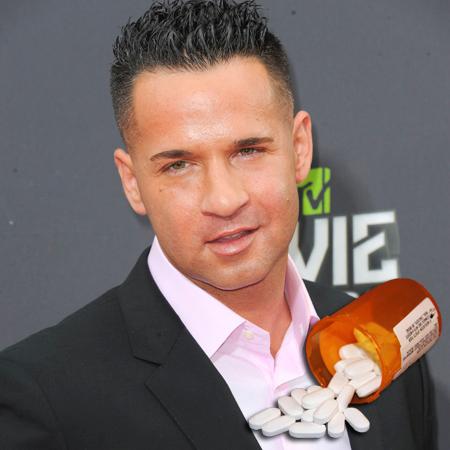 Article continues below advertisement
The man behind the pop culture catchphrase "GTL" said he takes his recovery on a day-by-day basis, as he's trying to be "the best person I can be for those 24 hours."
The buffed-up MTV personality recalled the moment he knew he fell into the web of addiction, when he was in Australia in Feb. 2012 and ran out of pills.
"All I had to do was get dressed for a family function and I couldn't do that. The shirt was laid out, the belt, the pants, everything. The shower was on. I couldn't even get out of bed."
He said he though to himself, "If I can't do that how am I going to continue?"
He said his current regimen for battling opiod addiction is a combination of counseling and medication doctors use for those in recovery.
The hunky TV personality has lent his fame to the cause, as he's currently a pitchman for the company that produces the medication he's on, Reckitt Benckiser Pharmaceuticals, Inc.; and the face of Reset Reality, an awareness group for those recovering from opiate addiction.