Abercrombie & Fitch Offers To Pay The Situation To NOT Wear Their Clothes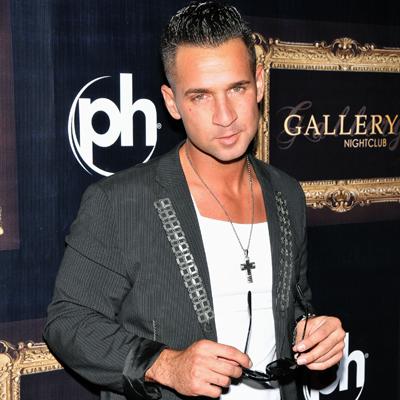 Here's a new one: The preppy clothing manufacturer Abercrombie & Fitch says it will pay Mike "The Situation" Sorrentino "a substantial payment" to NOT wear their clothes!
"We believe this association is contrary to the aspirational nature of our brand, and may be distressing to many of our fans," the company said in a press release Tuesday, adding they're "deeply concerned that Mr. Sorrentino's association with our brand could cause significant damage to our image."
Article continues below advertisement
Calling it a "Win-Win Situation," the company went on to say they've extended financial offers to The Sitch, the show's producers and other cast members to quit donning their threads.
The move comes as somewhat of a 180, as last year, the Ohio-based company embraced the reality star, putting out a shirt with the phrase, "The Fitchuation."
Jersey Shore airs on MTV Thursdays at 10/9c.
RELATED STORIES: