Snooki: 'Is Montana A State?'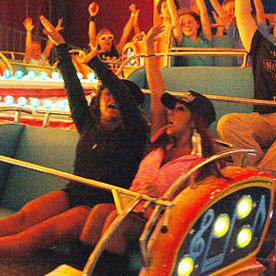 There's no doubt Snooki's a success story: she's the world's hottest reality star, a mogul millionaire, a best-selling author and has even headlined a Wrestlemania.
As for her geography skills ... that's a whole other story!
The pint-sized Marlboro, New York native, speaking in a phone interview with Billings, Montana radio station HOT 101.9 on Friday, was asked if she's ever been to Montana before.
Article continues below advertisement
"Where is Montana?" the New Yorker asked. She could then be heard asking someone in the background, "Is that a state?"
While she's never been there, she said "You never know" where she might turn up next.
Watch the video on RadarOnline.com
Jersey Shore airs on MTV Thursdays at 10/9c.