Robin Thicke Admits He Has The 'Most Functional, Dysfunctional Marriage In Hollywood'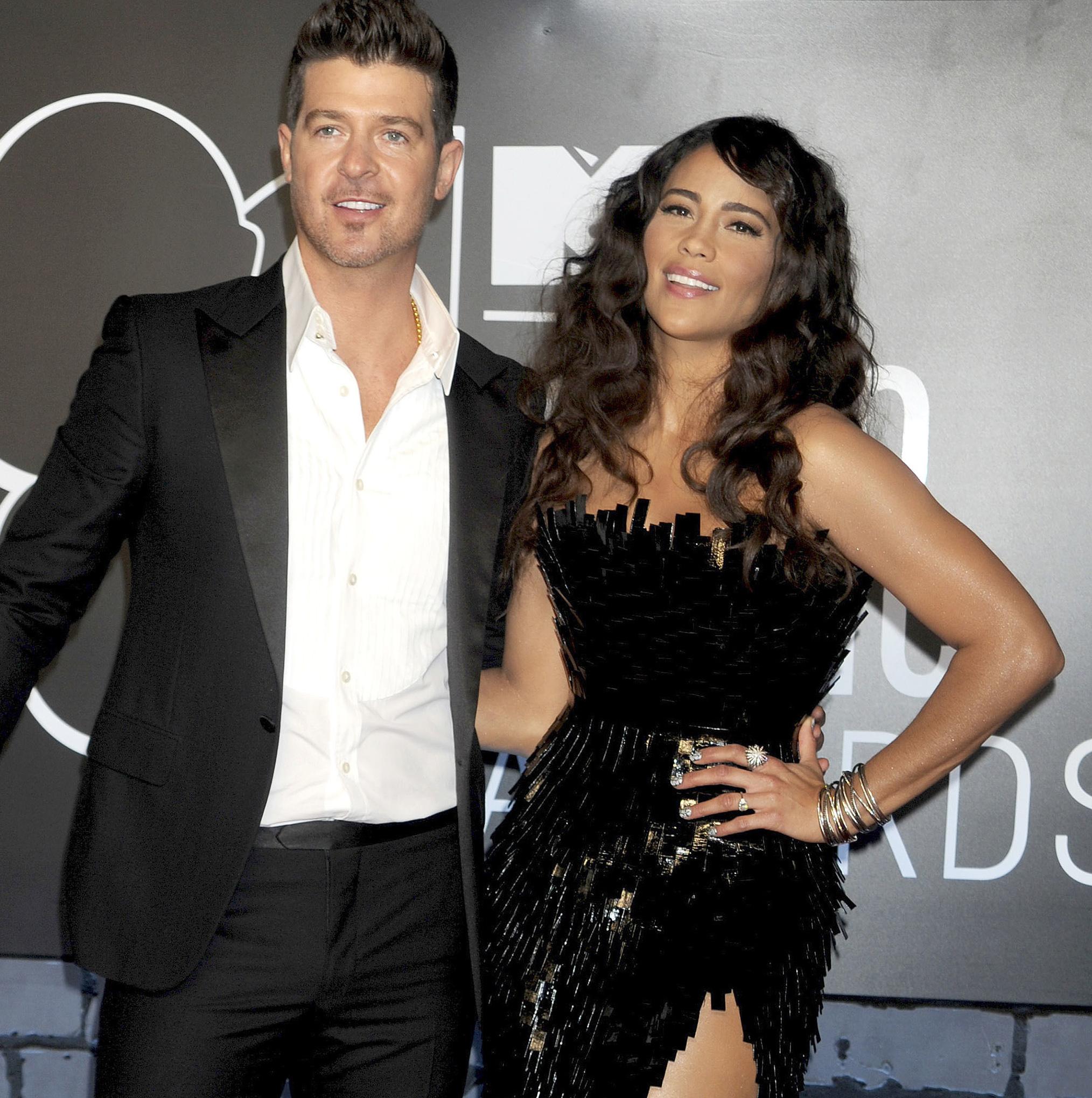 Even the lines in Robin Thicke's marriage are blurred.
The singer calls his union to wife Paula Patton "the greatest love of the century, and the most functional, dysfunctional marriage in Hollywood," in a new interview with Star.
"I knew she was special the night I met her," said the R&B singer, whose father is Growing Pains star Alan Thicke. "I was only 14, but she was already the most special girl.
Article continues below advertisement
"So, no complaints there."
Asked how he and his wife would explain, to their 3-year-old son Julian, his more salacious work -- including cavorting in front of nude models in the mega-hit Blurred Lines video, and being on the receiving end of Miley Cyrus' now-famous VMAs twerking -- Robin, brushed it off as an occupational hazard.
"We're not teachers and lawyers," he said. "Mommy has shown her naked body for roles and Daddy has been around naked bodies, it's just what we do."
"I'm sure he'll get a little ribbing at school, but at least Mommy looks great naked and Daddy's song was a hit!
For more with Robin, check out this week's issue of Star, on newsstands everywhere.