Robin Thicke Butt Grab Victim: 'I Knew His Hand Was There!'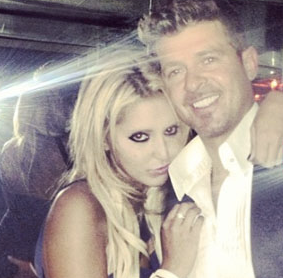 Article continues below advertisement
"I knew his hand was on my butt. I posted it on Instagram and didn't notice the reflection. But someone noticed it and commented," Lana told the site.
"I didn't think it would cause this much drama. I didn't know it would be all over everything like this."
Turns out it wasn't Lana's first run in with the sexy — and married — Blurred Lines singer.
"We have mutual friends in common. I actually met him a week before the after party," Lana said.