Exclusive
Michael Lohan: My 'Love Child' Daughter, Ashley Horn, Is Trying To Ride Lindsay's Coattails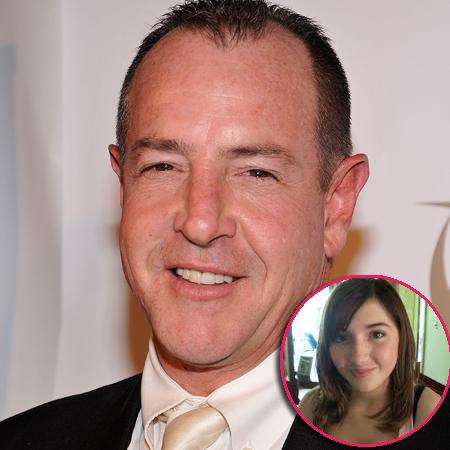 Article continues below advertisement
"Do you think my daughters actually would want to have anything to do with Ashley when all she's trying to do is ride on Lindsay and Ali's coattails? I don't think so," the outspoken celebrity dad told us.
Michael said of Ashley's cosmetic surgeries -- which InTouch reported cost up to $25,000 -- "I think it's sick, and somewhat pathetic, that a mother would allow her 18-year-old to do such a thing when Dina and I would NEVER condone anything like that for Ali or Lindsay.
"And other than maybe a little lip plumper, nothing was ever done with either of my daughters."
Michael said he'd seen the warning signs that Ashley and her mother would try to shoehorn themselves into Lindsay's and Ali's glamorous world, using their connection to him.
"The minute Kristi and Ashley started asking me to get them tickets to red carpet events, and for money for singing lessons, set a real alarm off. Then suggesting that Ashley meet Lindsay and Ali and not even mentioning my boys, said a lot in itself.
"When she calls, all Kristi does is cry about money and being broke," he groused. "After getting so much money from me -- along with the money from publicity of Ashley being our daughter -- its pretty disgusting that she would spend the money on this."
In a case of what could be sibling rivalry, Ashley boasted to InTouch that she's "hotter than Lindsay" and has "no problem saying that."
"I'm not Lindsay -- I wasn't raised in that family," she said. "I don't drink, do drugs or party … I like being a responsible person."