Exclusive
Lindsay Lohan Called Vulgar Names On Radio Show: Her Father Rips The Crude Host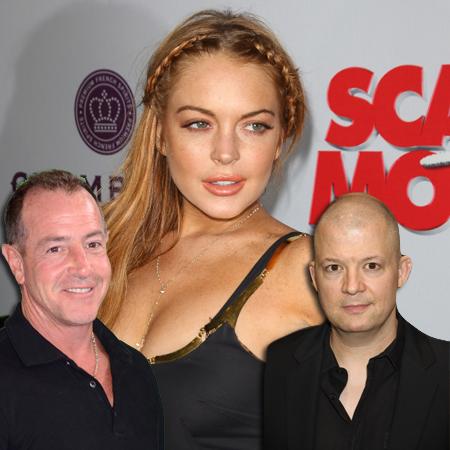 Lindsay Lohan definitely has some haters, but when a radio show host calls her vulgar words her father Michael Lohan isn't going to take that lightly!
Comedian Jim Norton a co-host on The Opie & Anthony Show on Sirius radio this week and while discussing Lindsay's appearance on the David Letterman show he let loose with a string of expletives to describe the troubled actress.
"She's never taken it seriously; she's gotten so many f***ing chances," Jim said about Lindsay returning to rehab for her court-ordered 90-day stint.
Article continues below advertisement
Then he really ripped into Lindsay's recent actions, saying she was "Just acting like a f***ing dumb c**t."
Norton continues, talking about the incident where she cut up her borrowed dress that she wore to a party.
"You have a job like that, you run around like a t**t, they give you a nice dress to wear and you cut it up like a spoiled c**t."
He also took another shot at Lindsay's actions now that she's in her late 20s.
"After a certain age you have to stop acting like d**che."
Norton didn't keep his comments just to Lindsay; he also ripped into Michael Lohan, placing the blame with him.
"Her family is sh**ty and I want to hate her but you look at her family and her father is just f***ing sh*t, just sh*t."
Papa Lohan leapt to his daughter's defense and slammed the lewd comments exclusively to RadarOnline.com.
"They have some nerve saying such things about my daughter!
Article continues below advertisement
"Which I know they would never say to her face and especially not mine. When she was at the top of her career they all praised her. Now because she's having issues they slam her. God damn them!
"These men comments are absolutely disgusting and someone should teach them respect, I'd be happy to."
Michael has been an outspoken advocate of getting Lindsay's into treatment for her addiction issues and calls the guys out for their own actions.
"Who are they to knock Lindsay when they do the same things she does but they don't have the notoriety that Lindsay does?"