Lindsay Lohan's Wild Brazil Appearance Brings Rant From Dad Michael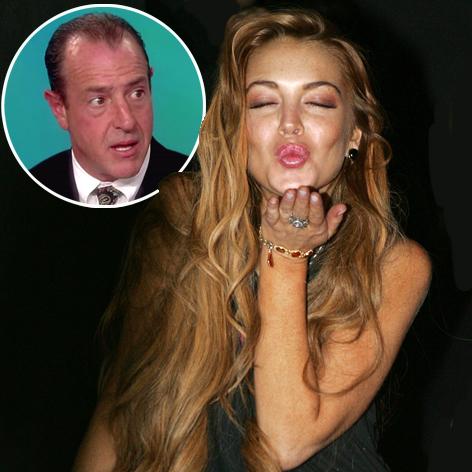 Michael Lohan is reacting to photos of his daughter Lindsay looking out of it during an appearance in Brazil.
In an open letter to her booker Mike Heller -- son of her attorney, Mark Heller -- Michael wrote:
"I am telling you now if you are with Lindsay in Rio or you booked it, and anything happens to my daughter, I am holding you personally responsible . Judging from what has happened to in the past, and the way she looks down there from the pictures in the media, it's not a good thing . If you have anything to do with her being there, its on you. Count on it."
Article continues below advertisement
As RadarOnline.com reported, Thursday night, LiLo was photographed sitting on the floor under a DJ table at a Sao Paulo nightclub. The hot mess appeared out of it with her dress pulled up practically to her waist.
Lohan was reportedly paid $100,000 to attend a clothing line launch party at the club. She followed up by going out to yet another Sao Paulo club Friday night.
Linds is also expected to attend the Coachella Music Festival in Southern California next month.
All of this comes just days after she was ordered into a 90 day in-patient rehab program.
Lindsay has until May 2 to enroll, and the troubled starlet seems determined to get every bit of partying in she possibly can until then.