Michael Lohan Calls Mark Heller 'Lowlife' & 'Cockroach' After Ex Dina Hires Lindsay's Former Attorney To Defend Her In DWI Case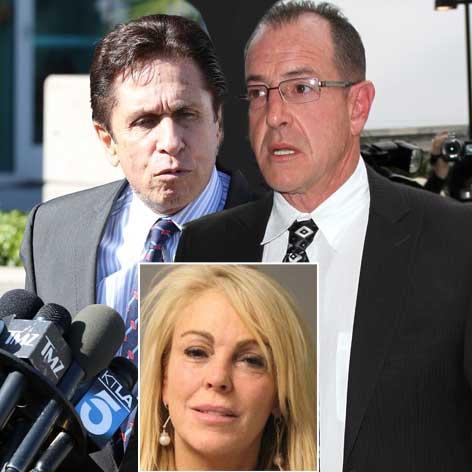 Michael Lohan is infuriated his ex-wife Dina Lohan has brought in Mark Heller to defend her following her arrest for Driving While Intoxicated.
Heller is the same attorney who defended Michael and Dina's daughter, Lindsay Lohan, in her lying to cops case earlier this year. LiLo eventually fired him and brought back her highly regarded lawyer, Shawn Holley, who had seen her through prior legal battles.
Article continues below advertisement
"I cant believe that lowlife Mark Heller is at it again. He's already making excuses for Dina, just as he did for Lindsay," Michael Lohan tells RadarOnline.com exclusively.
Heller gave a press conference in front of Dina's Long Island, NY home Friday afternoon, calling her a "good person" and a "dedicated mom," while pointing out she is a "first time offender.
"She has been through a great deal of stress and anxiety over the last few years, which I'm sure most people have been very mindful of, and she's going to face this event as she does and has other events - in a brave and dignified matter," Heller said.
"This guy is like a cockroach. You think you killed it , but it never seems to go away," Michael ranted.
Dina was busted late Thursday after being stopped for driving 77 in a 55 mph zone. Suspected of being intoxicated, Dina was ordered to take a breath test which cops say showed her blood alcohol to be two and a half times the legal limit.
Michael's concern isn't so much for his ex-wife -- the two have battled publicly for years -- but for Lindsay, who was at her mother's side almost immediately after Dina was released Friday morning.
"I hope she fires him and hies a different lawyer like Lindsay did with Shawn Holley."