Dina Lohan Arrested In NY For DWI, Cops Say She Was More Than TWICE The Legal Limit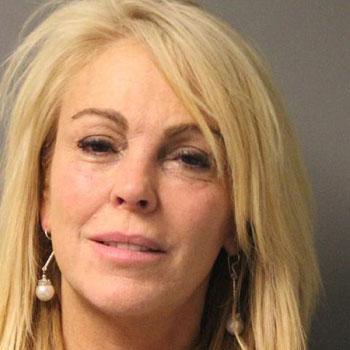 Lindsay Lohan's mother Dina was arrested in New York Thursday in connection with DWI, as authorities said a test determined her blood alcohol level was .20 -- more than double the legal limit (.08).
The Long Island mom, 50, was traveling at "a speed of 77 mph in a 55 mph zone," in her white BMW before officers apprehended her, New York State Police said in a news release.
The embattled show biz parent initially told police she was hurt during her arrest, officials said, but later "recanted her claim" when emergency medics determined she suffered "no injuries."
Article continues below advertisement
Police said Dina "was later released to a sober third party."
Dina is slated to appear in court Sept. 24 in connection with the incident, police said.