Dina Lohan $1.3 Million In Debt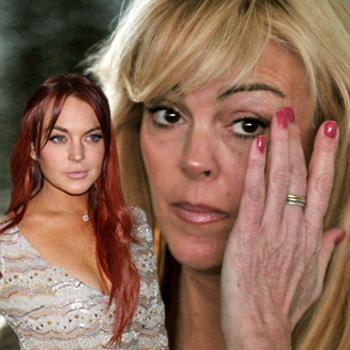 Dina Lohan needs cash -- a lot of it.
Lindsay Lohan's 50-year-old mother owes $1.3 million to a variety of creditors, The New York Post reports, citing public court records to show how the staggering stream of red ink is distributed.
Among them: Dina owes JPMorgan Chase $1.1 million on an original $914,000 mortgage on her house. There's also an ex-business associate who lent her $302,000; a BWM dealership she owes $27,100 for a 2008 lease; a divorce attorney who she owes $16,138; a landscaper with a 2007 bill for $5,046.20; and a dentist she owes $2,236.26 for a 2008 bill.
Article continues below advertisement
The news of her financial hardships comes after the embattled show biz parent and her daughter fought over a $40,000 loan Lindsay gave Dina so that her Merrick, Long Island home (which has mortgage payments of $7,685 a month) wouldn't be foreclosed upon.
The mother-daughter pair got into a "huge fight" this week -- the police were eventually called -- when Lindsay asked for her money back.
"Dina was arguing with Lindsay and all Lindsay wanted to do was get out of the car and get away from her mother," a source told us, adding that Dina -- who once made big bucks as Lindsay's manager during the starlet's salad days -- broke the Liz & Dick star's diamond bracelet, and scratched her leg, in the fracas.
Dina's ex Michael told us the incident serves as "another example of Dina telling lies and … hurting our children."
On Wednesday, a rep for the bank went to Dina's home in an attempt to serve her with foreclosure papers, but quickly left after getting caught up in the circus-like media frenzy that often follows the show biz family.
RELATED STORIES: