Lindsay Lohan Wears See-Through Shirt Shopping In NY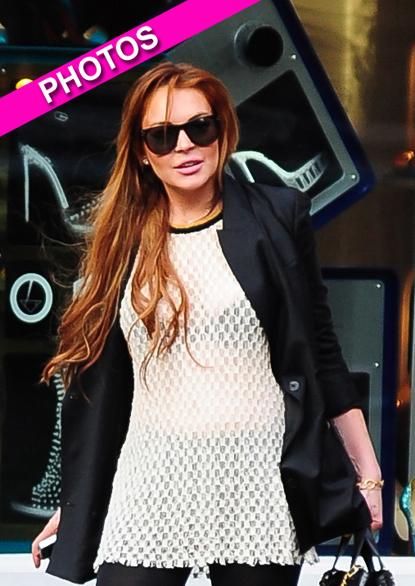 Lindsay Lohan shopped -- in a see-through shirt -- in New York City with billionaire buddy Vikram Chatwal Sunday, and we've got the pics for you right here on RadarOnline.com.
Lindsay has been seen on and off with Chatwal, who owns the Dream Hotel chain, over the past year.
In her first starring role in five years, Lindsay plays Elizabeth Taylor in Lifetime's upcoming Liz & Dick, a part she says she didn't have to dig too deep to relate to.
Article continues below advertisement
"Living in the public eye, dealing with the stress of what other people say, whether it's true or not," she said in a Lifetime promotional clip. "I personally understand Liz because you're living your life for everyone to see and people are growing with you. You get to a point where you become numb to it, and you just live your life in that way you feel you need to live it."
As we previously reported, the 26-year-old Mean Girls star hopes to jumpstart her stagnant acting resume portraying Taylor after years of sporadic work due to legal entanglements and personal issues.