Exclusive
Lindsay Lohan Needs To Go Back To Rehab, For A Year, Says Dad Michael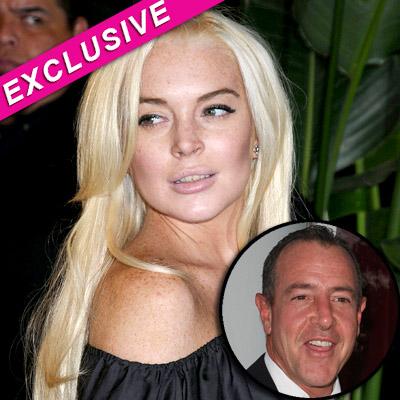 Article continues below advertisement
"I want Lindsay to go into rehab for a year. She needs long term care," Michael said about his oldest daughter. "Between pictures of her with bad people and her teeth, it is quite evident that her problems have not been addressed or conquered."
Lindsay has to report back to court on Wednesday for a status report in front of Judge Stephanie Sautner and Michael said he hopes she doesn't have to go back to jail.
"I still contend that she doesn't belong in jail. She needs to get off all of the medication she's on, including the Adderall which is killing her.
"The one person that holds the key to Lindsay turning her life around is her mother Dina."
Michael said he recently saw shocking photos of Lindsay with hotel owner Vikram Chatwal in a hotel room in a compromising position, hunched over a table seemingly with a rolled up note in her hand.
MORE ON:
hollywood happenings
Article continues below advertisement
"He is a dirtball," Michael said. "Any father who saw his daughter in that position would be furious. Anyone can tell by the pictures that she was not in the right frame of mind .This guy has a horrible reputation, and I don't care how much money as he has, he has no class whatsoever.
"Other people may be around her for the wrong reasons but I'll only be around her for the right reasons. I refuse to be around her when she's in this state."