Michael Lohan Slams Joan Rivers After Joke About Lindsay, Calls The 'Fashion Police' Host 'Addicted To Botox & Plastic Surgery'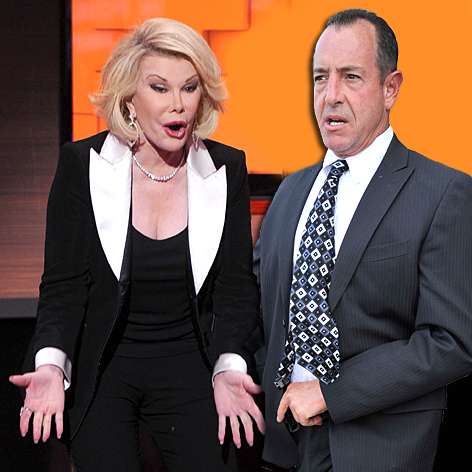 A Joan Rivers quip about Lindsay Lohan on Friday's episode of Fashion Police has Michael Lohan up in arms, RadarOnline.com is exclusively reporting.
"People like Joan Rivers continue to take pokes at my daughter rather than look at themselves but she needs to consider the length of time of her addictions to needles (Botox) and cutting/self mutilation (plastic surgery) which far exceed the length of most addict's addictions," Lindsay's father tells Radar.
Article continues below advertisement
"Either she has a mortician on retainer or she is getting her formaldehyde by smoking PCP. At her rate, she won't need any embalming fluid when her times comes because she has more in her than most mortuaries have in inventory," Michael ranted.
His rage came after Joan commented that a starlet's dress looked like tin foil, and that Lindsay had more tin foil (used in smoking crack) on her counter than was in the dress.
"Focus on you, Joan and have a little compassion for people with real talent like Lindsay, who have turned their lives around," Michael added.
We can't wait for Joan's response!