Real-Life 'Bling Ring' Member Alexis Neiers Reveals She Was Molested: It Drove Me To Substance Abuse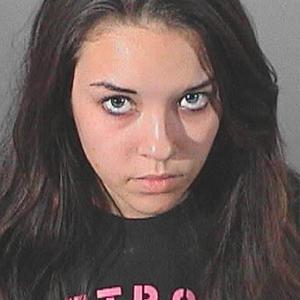 Alexis Neiers, famous for her role as a member of The Bling Ring, admits that her descent into the world of drug addiction was fueled by repressed memories of childhood molestation at the hands of an unnamed family member, and we've got the details for you right here on RadarOnline.com.
Now sober for three years and working as a drug and alcohol counselor at a Malibu rehab facility, the former addict candidly admits the tragic chain of events that preceded her fall into drugs and crime.
Article continues below advertisement
"Nineteen years after I was first molested as a child, I finally filed a police report," Neiers says in a blog posted to VICE.com. "It took years of depression and heroin addiction for me to understand the trauma that drew me to substances that could leave me numb.
Neiers writes that "like many addicts, I began drinking and using at a young age to escape," and "began having night terrors" involving her molester after she got clean for the first time when she was 18.
She recalled, in graphic detail, how the molester ejaculated on her once, another time forcing her perform oral sex on him.
She said she finally pieced together the incidents while speaking with her therapist during rehab, and while she was hesitant to report the relative because he has a child now himself -- "His child would lose his financial support and could end up on the street," she said -- ultimately, protecting the child was what guided her to the authorities.
"I knew in my heart that, at the end of the day, this man has a child -- a child who is the same age I was when he started abusing me. I would feel responsible if anything happened."