Pretty Wild's Alexis Neiers Released From Jail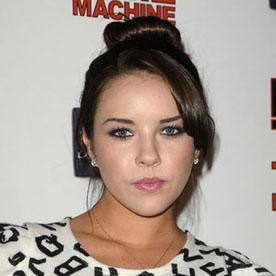 Lindsay Lohan has one less neighbor at the L.A. County Jail Regional Detention Facility. Pretty Wild star Alexis Neiers was released Friday night, RadarOnline.com has confirmed.
The teen reality star served 30 days of her 180 day sentence after pleading no contest to felony burglary in connection with the break-in of newlywed Orlando Bloom's home.
Neiers' Mom Gives Jail Advice To Lindsay
"I've had time to reflect on my life and the choices that led me to this experience, left alone in my cell 23 hours a day and having everything stripped away but the bare essentials," Alexis said in a statement. "I did a lot of soul searching."
Article continues below advertisement
Neiers, once part of the so-called "bling ring" who are alleged to have also burglarized the homes of Lindsay Lohan, Rachel Bilson and other celebs, now wants to help other teens stay on the straight-and-narrow.
"I am committed to talking to teens and encouraging them to become goal oriented," Alexis said.