Pretty Wild's Alexis Neiers: Probation Revoked, Remains In Custody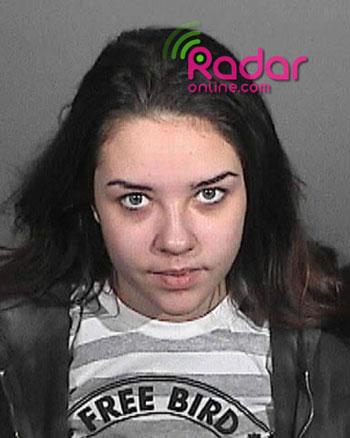 Alexis Neiers had her probation revoked Friday morning and will remain in custody until a scheduled hearing on December 9.
The Pretty Wild star was arrested Tuesday when officers paid her a visit after she failed to check in with her probation officer and discovered she was in possession of black tar heroin and a fake ID.
Her sister Tess Taylor Tweeted about the arrest, writing: "Its soo crazii how you can think things are so perfect, but in reality they are falling to pieces in front of your eyes without you even noticing it... Keep your head held high, and that pretty little smile shining... You will be OKAY."
Article continues below advertisement
Neiers, as RadarOnline.com previously reported, was a member of the Bling Ring, a pack of Southern California teens who masterminded a plot to steal from the homes of stars such as Orlando Bloom, Paris Hilton, Lindsay Lohan and Audrina Patridge, among others.
Neiers, 19, was already on probation after she pleaded no contest to burglarizing Bloom's Hollywood Hills home, for which she spent 30 days of an 180-day sentence in L.A. County jail.