Exclusive
Vicki Gunvalson's Vodka Lawsuit -- It's Back On After Settlement Collapses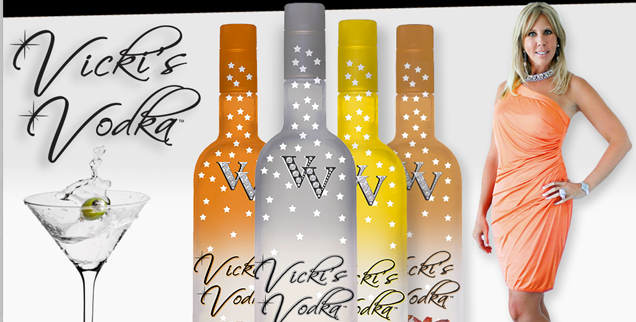 Article continues below advertisement
Williamson, a professional poker player, had reached a settlement agreement with Gunvalson in July and dismissed the suit against her without prejudice. When a case is dismissed without prejudice, it signals that none of the rights or privileges of the plaintiff are considered to be lost or waived, paving the way for them to again file.
Now, a source close to the situation told RadarOnline.com: "The working relationship between Robert and Vicki has broken down yet again and she is attempting to back track on the terms and conditions of the settlement. As a result, Robert is planning to re-file the suit against Vicki. It's back on."
When peace broke out between the business partners in July, the Bravo reality star gushed that "friends don't sue other friends."
But said one insider: "Unless Vicki makes a three-hundred-and-sixty degree turn, pronto, she's facing the very real prospect of being a defendant in this lawsuit, again."
Ayers, who dated Gunvalson on-and-off since 2011 in the wake of her divorce to ex-husband, Donn, is still a defendant in the suit, though he is attempting to have it thrown out, as RadarOnline.com exclusively reported.
Article continues below advertisement
According to Williamson, Gunvalson gifted 16.67 percent of the business, named Vicki's Vodka, which was started in 2012, to Ayers without his knowledge.
Ayers then sold it to Williamson in an act of fraud, he alleged in the lawsuit.
"He claimed to need the money for unpaid IRS and child support obligations in order to prevent his imminently going to jail for non-payment," papers stated.
"An agreement was reached, while RW III Williamson was in Clark County, Nevada, for the purchase of Brooks' interest for the sum of $50,000.00 which is memorialized in writing in an agreement dated March 6, 2013."
But then, "it was learned later that Brooks and Vicki had used this purchase as a way to obtain additional money from RW III in bad faith without the intent to honor the intent of the transaction."
Williamson charged that Gunvalson later "demanded" that ownership be returned to a 50-50 split between them. It was then he filed a lawsuit against her and Ayers.