Exclusive
Vicki Gunvalson Breaks Her Silence On Vodka Lawsuit: Friends Don't Sue Friends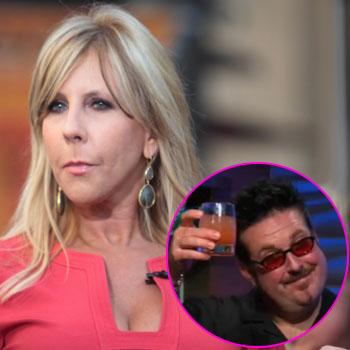 Article continues below advertisement
"Friends don't sue other friends," the reality TV maven said.
"When there is a breakdown the answer is always to go sit down and talk. In this instance I've flown three times to meet with my partner to tell him that I love Vicki's Vodka and let's get back on track."
Vicki and Robert have smoothed over their troubles and he even appeared in the coveted bartender spot when she sat down with Andy Cohen on What What Happens Live Monday night.
"I learned a very valuable life lesson that there is nothing more important than sitting down face to face and saying let's talk," Vicki told RadarOnline.com.
"Mr. Williamson and Ms. Gunvalson have reached an agreed upon resolution of the matter," Stan Johnson, a lawyer for Williamson, told Radar.
"As a result Mr. Williamson has dismissed Ms. Gunvalson from the lawsuit. In addition, as a result of this resolution they have both decided to move forward with Vicki's Vodka as a unified team."
Johnson also confirmed that Vicki's on again-off again boyfriend Brooks Ayers "is still a defendant in the litigation. He has not been dismissed."
Vicki told RadarOnline.com that Brooks is "not involved in my business life at all. He was someone that I dated and is not involved in my business life and only was involved in my personal life."
The Real Housewives of Orange County airs Mondays on Bravo at 9/8c.