Exclusive
Just The Tonic! 'Real Housewives Of Orange County' Star Vicki Gunvalson 'Voluntarily Dismissed' From $250K Vodka Scam Lawsuit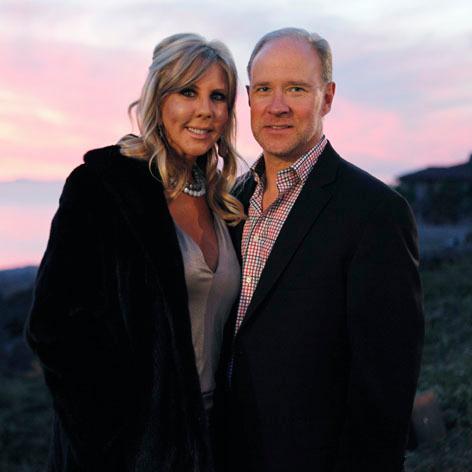 Article continues below advertisement
Each party was forced to bear their own fees and costs associated with the suit.
"Vicki and her lawyer had two marathon settlement talks with Williamson in Las Vegas over the last few weeks, ending in Monday's dismissal," a source close to the situation told Radar. "Brooks was not involved in those discussions and the suit against him is continuing."
According to poker player Williamson, Ayers breached contract, committed fraud, failed to live up to good faith dealings, misrepresented himself and conspired with Gunvalson to unjustly enrich himself.
It's claimed Gunvalson gifted 16.67 percent of the business, named Vicki's Vodka, which was started in 2012, to Ayers without the knowledge of her business partner Williamson.
Ayers then sold it to Williamson in an act of fraud, it's alleged.
He claimed to need the money for unpaid IRS and child support obligations in order to prevent his imminently going to jail for non-payment," the original lawsuit said.
MORE ON:
Celebrity Justice
Article continues below advertisement
"An agreement was reached, while RW III Williamson was in Clark County, Nevada, for the purchase of Brooks' interest for the sum of $50,000.00 which is memorialized in writing in an agreement dated March 6, 2013."
But then, "it was learned later that Brooks and Vicki had used this purchase as a way to obtain additional money from RW III in bad faith without the intent to honor the intent of the transaction."
According to Williamson, Gunvalson later "demanded" that ownership be returned to a 50-50 split between them. He then filed a lawsuit against her and Ayers.
Gunvalson is scheduled to appear on Bravo's What What Happens Live on Monday where it is expected that she will discuss this development. She previously had labelled the suit as "frivolous."