Amanda Bynes Negotiating Record Deal While In Psych Ward: 'She Wants Out And Sounds Focused,' Says Producer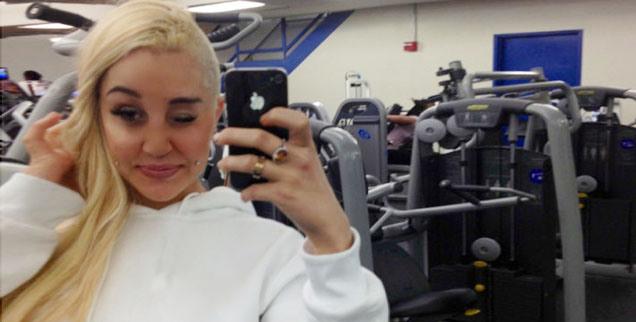 Article continues below advertisement
"I've talked with Amanda a few times and she wants out. She sounded normal, lucid, chill and focused," Daniel told Radar.
"My record offer to Amanda has not changed one bit in terms of the vision. Part of hip hop is not only struggling, but how one gets out of them. And that is what makes great music!"
Amanda's mother, Lynn Bynes, currently holds temporary conservatorship over her 27-year-old daughter so Daniel knows she is his final obstacle in signing Amanda.
"I believe Amanda can work out her issues outside of a treatment center and I'm willing do anything in my power to make that a reality…even fund it," he says.
"Lynn knows I care about Amanda getting better before we hit the studio. I'm a fan. But so far no word back from Lynn."
As Radar previously reported, Daniel initially offered Amanda a $200,000 signing bonus in July — claiming she's capable of making better music than her crush, Drake — and has been following up with the Easy A actress ever since, even paying to fix the driveway Amanda set fire to in Thousand Oaks, Calif. before she was picked up on a 5150 and attempting to hire an attorney for her so she wouldn't be stuck with a public defender.