Amanda Bynes' Mom Granted Temporary Conservatorship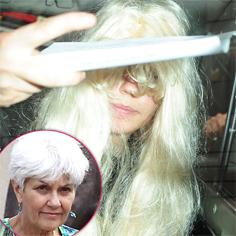 Amanda Bynes' mother was granted a temporary conservatorship while her daughter is being held in the hospital for another 30 days following a ruling by a judge on Friday morning RadarOnline.com is reporting.
The troubled starlet was not in court when the judge said that Lynn Bynes was given temporary conservatorship over the estate and person. Lynn will have to get a bond for $3.57 million to be the conservator on the estate.
Article continues below advertisement
Amanda, 27, has been in the hospital for two weeks following an incident where she allegedly set fire to a driveway and was then arrested.
As RadarOnline.com previously reported, Amanda's doctors told the judge that she is being treated for schizophrenia.
Lynn's conservatorship begins today but any action she wishes to take with regards to Amanda or her money must be reviewed by Amanda's attorney Mary Shea.