Exclusive
Paula Deen Suffers Setback In Sexual & Racism Lawsuit — Judge Rules Lawyer Can Be Deposed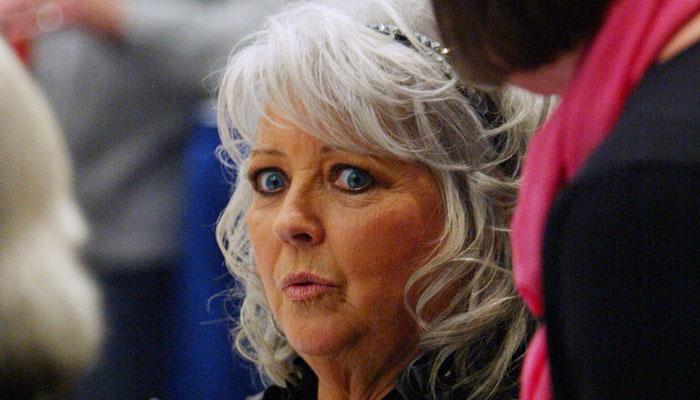 Paula Deen has lost a bid to muzzle her own lawyer and prevent him from having to provide testimony in the explosive sexual harassment and racial discrimination lawsuit filed against her, RadarOnline.com has exclusively learned.
The Queen of Southern Cuisine had appealed a Georgia judge's earlier ruling in an effort to have her attorney, James P. Gerard, be excluded from having to sit for a disposition, claiming he was covered under attorney-client privilege.
Article continues below advertisement
Jackson has alleged Hiers subjected her to repeated "sexual harassment and discrimination, racial harassment and discrimination and abusive treatment" over a period of five years.
The judge ordered, "Plaintiff may depose Mr. Gerard regarding the following areas: (1) whether Plaintiff complained to him of harassment; (2) whether Defendants had a reasonable system in place to handle and remediate any such complaints; and (3) Mr. Gerard's actions relating to any investigation of discrimination complaints not conducted directly for or in an anticipation of EEOC Equal Employment Opportunity Commission administrative action or litigation."
Article continues below advertisement
According to Jackson, despite her complaints to Gerard, "no action was taken to remedy the repeated discriminatory and harassing action by Defendant Hiers."
This won't be the first time Gerard has sat for a deposition: In a previous deposition, lawyers for Deen repeatedly objected to certain instructions, instructing the attorney to not answer them on the grounds that they "involved communications protected by the attorney-client privilege," according to court documents.