Food Network To Paula Deen: You're Fired!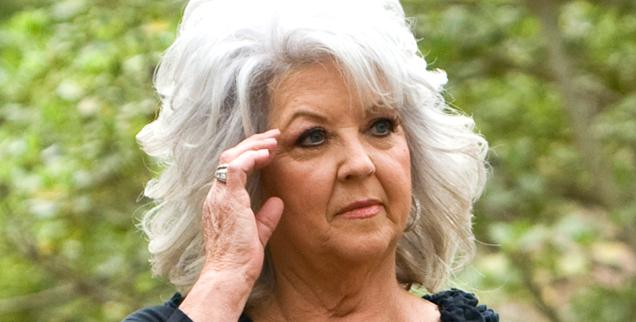 Stick a fork in her - she's done.
Paula Deen's apologies for her racist behavior apparently tasted fishy to her bosses at the Food Network. The TV channel just released a statement confirming she's getting she axe!
"Food Network will not renew Paula Deen's contract when it expires at the end of this month," a rep said in a statement. Paula had been the host and star of a show called Paula's Best Dishes.
Article continues below advertisement
The Food Network had previously released a statement on Wednesday that read, "Food Network does not tolerate any form of discrimination and is a strong proponent of diversity and inclusion. We will continue to monitor the situation."
RadarOnline.com was the first to report that Paula had admitted to using the 'N' word and using racial jokes in a court deposition.
It's certainly been a wild week for the Southern chef. On Tuesday, RadarOnline.com reported how Deen admitted use of the N-word during a May 17 deposition.
By Thursday, the public backlash was at an uproar, with thousands taking to Twitter to blast her bigotry. The term "#PaulasBestDishes" became a top trending topic on the site, with users tagging the name of her show alongside imaginary racist dishes like "Ku Klux Klams" or "We Shall Not Overcrumb Cake."
The next morning, she was scheduled to address the controversy head-on on the TODAY show. When she failed to appear, a clearly irritated Matt Lauer revealed that Paula was hiding out in her hotel.
Two ham-handed apology videos were released on You Tube in quick succession later that day, but neither were enough, apparently, to help her save face -- or her job -- this late in the game.