Paula Deen's Racist N-Word Backlash: Blasted For 'Horrifying' Remarks, Called 'Racist Hick'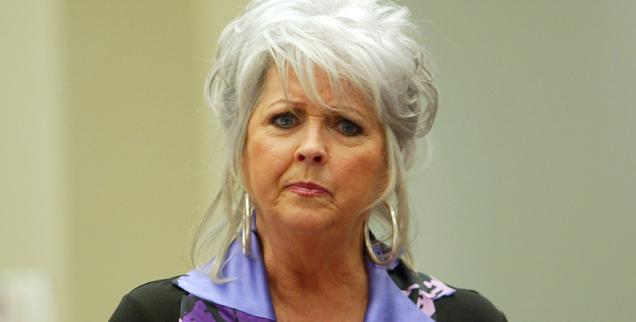 Paula Deen insists that using the N-word and making racial jokes in an explosive deposition does not make her a racist, but just hours after RadarOnline.com posted excerpts on the shocking exclusive, the Internet exploded with commenters blasting the successful cook for her disgusting comments — even begging Food Network to take her off the air.
On Twitter the hashtag #PaulasBestDishes quickly became the top trending topic, with users weighing in to suggest racially-charged dishes for the controversial chef:
Article continues below advertisement
Still others begged Food Network to take her off the air:
If this deafening wave of criticism continues, Food Network just might heed their requests and give her the axe.
The network released a statement on Wednesday evening that read, "Food Network does not tolerate any form of discrimination and is a strong proponent of diversity and inclusion. We will continue to monitor the situation."