Amanda Bynes Resents 'Overprotective' Parents For 'Telling Her What to Do,' Pushing Her Into Acting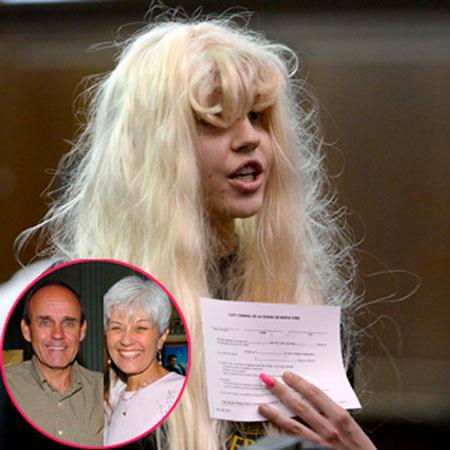 Amanda Bynes' mom lost her bid to place the troubled actress in a temporary conservatorship last Friday. Some saw their move to take over her life as a life-saving maneuver, but for Amanda, according to a pal, it's a nightmare coming true.
Amanda's former BFF, model Ana Rivera, says Amanda deeply resents her "overprotective" parents for "telling her what to do and pushing her into acting, a career she never wanted."
Article continues below advertisement
Amanda "was frustrated, as they wanted her to act and she didn't want to do it any more," Ana says. "Amanda said the only movie she herself liked that she was in was Hairspray. She didn't get any enjoyment out of acting."
Indeed, back in 2010, Amanda announced she was retiring from acting. She later moved to NYC, ostensibly to start a new career in fashion.
Ana explains, "She really wanted to do fashion and had some pieces of fabric and was trying to make clothes."
But Amanda's parents weren't exactly on board, Ana says. Amanda, "sent pictures of the dress she was working on to her mom, who didn't have anything to say about it, which was really frustrating," she claims.
The tension between Amanda and her parents had been going on for many years -- not just the years of Amanda's downward spiral, according to Ana.
"She said she'd never been close to her family," Ana claims. "She was jealous of her sister, Jill, and the praise she got from her parents, as she was a teacher and had two kids and a great marriage. It felt like a real sibling rivalry and everything Amanda secretly wanted."
Article continues below advertisement
"She also didn't get on with her dad," Ana continued. "She said he was too overprotective. They tried to get in contact, but Amanda would get mad at them for sending texts, even though they said 'Amanda, we love you. Please get in contact.' She felt like they were telling her what to do. It would always end badly, as she wouldn't hear what she wanted."
Now, what Amanda wants is irrelevant, as a judge has extended her psych hold against her wishes and her parents continue to fight to take away her control of her life and finances.