Exclusive
Amanda Bynes' Mother Officially Files Documents For Temporary Conservatorship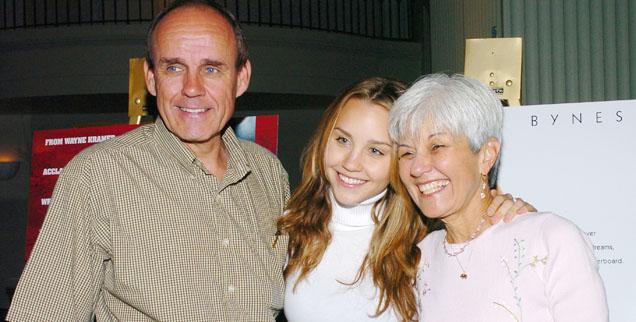 Amanda Bynes' mother has formally filed court documents to become her temporary conservator, and the petition will be heard by a judge on Friday, RadarOnline.com is exclusively reporting.
Moments before the docs were filed, it was determined that Amanda's mother, Lynn Bynes, would be the only person applying for the conservatorship. Amanda's father Rick, wasn't included.
The documents were filed under seal by Lynn Bynes on Thursday at the Ventura County Superior Courthouse in Oxnard, ahead of the hearing on Friday. Bynes' parents have hired famed attorneys Tamar Arminak and Patrick Reider in their bid for Lynn to become their daughter's conservators.
Article continues below advertisement
Lynn is seeking to control her daughter's personal and financial affairs after she was placed on a 5150 involuntary psychiatric. Amanda started a fire in a driveway, dousing her dog with gasoline, and burning her pants. Authorities responded, asked her questions and put her on a 5150 hold.
Behind the scenes, the lawyers "were able to get the judge to agree to hear the matter on Friday because of the urgency of Amanda's situation," a family source tells Radar. "Typically, conservatorships are only heard in Ventura County on Tuesdays, but Arminak and Reider persuaded the judge to hear the matter before then.
"Amanda's parents are truly afraid their daughter will die if the conservatorship isn't granted."
As RadarOnline.com exclusively reported, Britney Spears controversial former manager, Sam Lutfi, has befriended the troubled starlet, and bought Bynes a plane ticket to return to Los Angeles from New York City.
In a bizarre turn that is eerily similar to events leading up to Britney Spears being placed under a conservatorship, Lutfi and Bynes recently became friends.
Article continues below advertisement
"Sam bought Amanda the plane ticket for her to return to Los Angeles from New York City," a source revealed. "The two became friends in recent months.
"It's very concerning to say the very least, given Sam's history with Britney Spears leading up to her father, Jamie Spears, getting a conservatorship over his daughter, and getting a restraining order preventing Lutfi from having any contact with her."
Lutfi denied to RadarOnline that he bought Bynes' plane ticket. But when pressed harder and also asked about his friendship with Amanda, he said, "I have to call you back" and hung up abruptly.
He has had a slew of restraining orders obtained against him over the years, ranging from Britney to a former roommate.
Meanwhile, the court hearing on Friday is expected to be closed to the public.