Exclusive
Swift Justice? Westboro Baptist Church Plans Protest At 'Wh*re' Taylor's Concert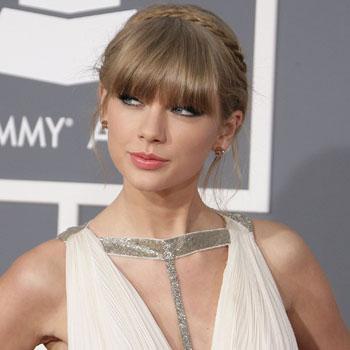 Taylor Swift is the princess of country music, but to the controversial Westboro Baptist Church, she's basically the whore of Babylon. "This girl is a whore," Ben Phelps, the leader of the outrageous, headline-grabbing anti-gay group, tells RadarOnline.com exclusively. And so, he's planning a protest for her August 3 concert in Kansas City, Missouri.
The WBC called Taylor "the whorish face of doomed America" in a recent outrageous press release, and Phelps explains, "She's widely loved. She's got huge approval ratings."
Article continues below advertisement
But referencing her romances with Taylor Lautner, John Mayer, Harry Styles, Cory Monteith, Conor Kennedy, and others, Phelps says, "What she's famous for is hopping around from one bed from another."
"This girl is a whore," he insists. "Who else is gonna say that if it's not the church of the Lord Jesus?
And when Taylor stops in Kansas City, the hometown of Westboro Baptist Church, on August 3, they're going to let her know just what they think of her.
"She's coming into our backyard," Phelps explains. "We're gonna go preach to her."
"Taylor tries to pretend that she's a good Christian," he continues. "But she's not. When she has a huge platform like that, a huge influence on young women like that, she's got a duty to tell about God's standards. And she has absolutely failed."
Citing her "immodest, vulgar appearance" and "serial fornication," Phelps and the Church are begging her to "promote the standards of God instead of whoredom, fornication … that filthy lifestyle."
The controversial anti-gay church explained in a press release, "One simple tweet from her: 'Stop fornicating ladies, and obey God' would rock the house. But it would cost her millions she makes with her sin-coddling songs. Taylor Swift uses the talent God gave her to warble about fornication."
Phelps says Taylor can expect to face off with up to fifteen people, but he insists he's not worried about the turnout. "It's not about the numbers," he says. "It's about getting a message out. We really are not concerned with people's support. We're concerned about putting the standard of God out there. Especially when you have a person like this who is inexplicably loved and revered. She's a whore! I mean, come on."