Surf's Up For Taylor! Swift Sets Her Sites On Hawaiian Hottie John John Florence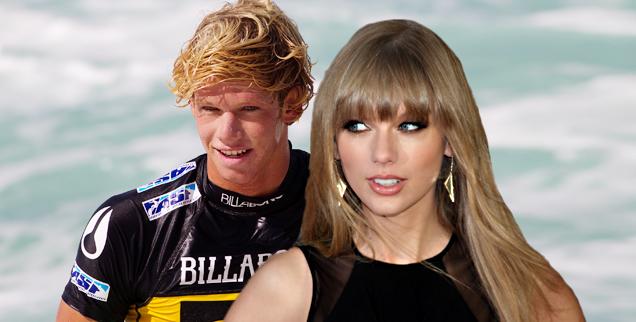 Taylor Swift has set her sights on a new boy and she definitely has a type!
The 23-year-old singer is falling fast for Hawaiian surfer John John Florence and with his tousled blonde hair he bears a striking resemblance to her recent exes Harry Styles and Conor Kennedy.
"He and Taylor have been text-messaging," a source told Life & Style magazine.
The 20-year-old hottie was asked about his relationship with Taylor on television at a surfing event in Australia and he reportedly said "Uh, I'm not supposed to talk comment about that."
Article continues below advertisement
Surf All Beaches Tweeted on March 6 about the possible coupling, writing: "John John Florence recently announced that him and Taylor Swift are officially in a relationship. #Swifties #JohnJohn."
However, Taylor is trying to keep their relationship on the down-low.
"Apparently, she contacted him. I don't think they have hung out yet. They've just been chatting," the magazine reported.
The pro-surfer is probably aware of Taylor's penchant for ripping into her ex-boyfriends in her songs, so he is making sure that he plays by her rules.
"John John doesn't want to ruin things, so he's being careful not to say too much."