What Goes Around Comes Around! John Mayer's New Song Reportedly About Taylor Swift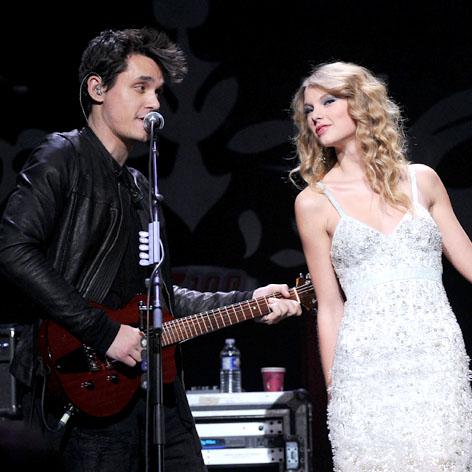 Sounds like Taylor Swift is getting a taste of her own medicine!
After writing several revenge songs slamming her exes, the 22-year-old country singer is reportedly the subject of one their new songs. John Mayer released his brand-new single, Paper Doll, on Tuesday, which listeners believe was written about his brief romance with Swift – and RadarOnline.com has the details.
"Here's a dress of gold and blue. Sure was fun being good to you," sings Mayer, mentioning dresses several times throughout the duration of the song.
Article continues below advertisement
Taylor referred to herself as "the girl in the dress who cried all the way home" in the song Dear John, she wrote about Mayer.
"Someone's gonna paint you another sky," is another lyric, strikingly similar to Swift's, "You paint me a blue sky and go back and turn it to rain," Dear John lyric.
And it seems more than a coincidence that Mayer mentions the number 22, Swift's hit song from Red – in the same sentence he seems to cross reference Dear John once again.
"You're like 22 girls in one/and none of them know what they're running from," he sings, seemingly bringing up Swift's mention how in the future she would look back "and regret how I ignored when they said 'Run as fast as you can.'"
Do you think John Mayer's new song is about Taylor Swift? Sound off below…