Exclusive
Harry Is 'Trouble' -- Taylor Swift's Latest Chart Topper Is About Heartbreak Over Styles' Cheating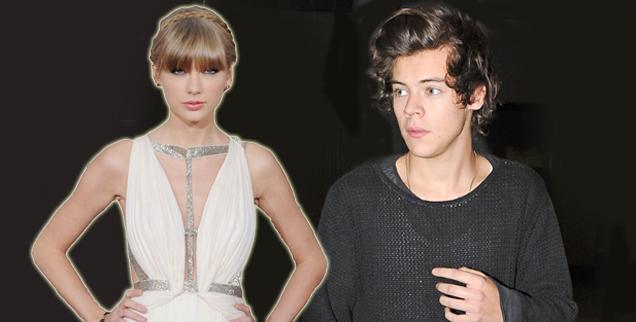 Article continues below advertisement
"Taylor was crushed over Harry the first time they dated, and like she always does, she penned a song about him to deal with her broken heart," a source close to the singer exclusively told RadarOnline.com.
"I Knew You Were Trouble is one hundred percent about Harry. She knew he was young and popular with the ladies and wasn't ready for a serious relationship, but somehow hoped she could make it work."
Some of the lyrics to Taylor's popular song read: "Cause I knew you were trouble when you walked in, So shame on me now; Flew me to places I'd never been, So you put me down ,oh… When your saddest fear comes creeping in, That you never loved me or her or anyone or anything."
In fact, the source tells RadarOnline.com there are even subtle hints in the music video for I Knew You Were Trouble that point to Harry being the muse.
Article continues below advertisement
"Taylor was known to be with Harry when he got some of his tattoos and he has one on the left side of his chest," the source revealed.
"And in her music video there's a scene where Taylor goes with the guy who plays her boyfriend to get a tattoo and he gets one in the exact same place on his chest that Harry actually has one."
According to the source, Taylor wrote the song before giving Harry another chance — but after their second break up she realized she should have listened to herself the first time.
"She was head over heels for Harry so even though she knew he was bad news for her, she gave him another chance," the source told RadarOnline.com.
"Harry pretty much knows the song is about him but doesn't really care. He's just happy to be single again."