Exclusive
Taylor Swift Believes Harry Styles Cheated On Her! May Never Trust Him Again, Says Source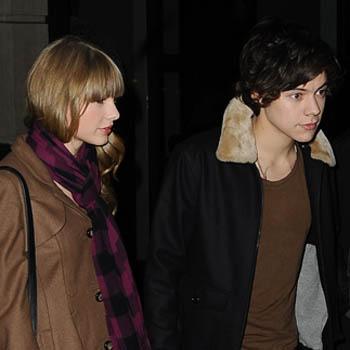 Taylor Swift demanded a face-to-face showdown with Harry Styles, as she believes the One Direction star cheated on her, RadarOnline.com is exclusively reporting.
The We Are Never Ever Getting Back Together singer, who is infamous for being unlucky in love, flew via private jet to London to meet with the 18-year-old teen heartthrob to find out if he did the dirty on her – one of the major causes of their break-up on New Years.
Article continues below advertisement
Harry is declaring his innocence, insisting he was faithful for the whole time they were dating, but Taylor is struggling to trust him given his reputation!
"Taylor has serious trust issues, something that is being severely tested dating Harry," a source tells RadarOnline.com. "Harry courts a lot of attention. He's a big flirt and loves the ladies. Taylor doesn't like that and finds it very difficult to trust him.
"She thought he was cheating on her when they were apart over the holidays so she ended it, telling him she couldn't be in a relationship with someone like that.
"Harry protested that he never did anything wrong, and that's why Taylor is trying right now to give him the benefit of the doubt and trying to work things out with him.
"But his reputation precedes him and it's hard to believe Taylor will ever be able to fully trust Harry because the ladies just throw themselves at him and he does nothing to temper that," the source reveals.
Article continues below advertisement
As RadarOnline.com previously reported, Taylor, 23, arrived in London on a private jet, three weeks after splitting from Harry, and checked into a hotel near the boy band star's home, a source told the UK Sun.
"There's talk of a meeting with Harry being on the cards," the source told the English paper, adding that Taylor "has no obvious reason or promo duties in London this week."
"The timing couldn't be better, the source said, adding, "Harry has just got back from a small tour in Japan with the band, and now has four days off."