Taylor Swift Flies To London For Showdown With Her Ex, Harry Styles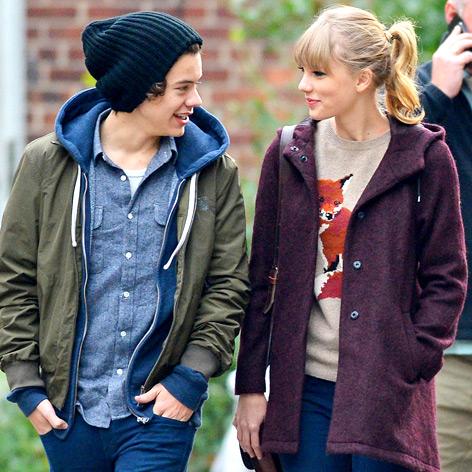 Taylor Swift's headed in one direction: across the pond to England for a showdown with her ex, boy bander Harry Styles, three weeks after their split.
The We Are Never Getting Back Together singer, 23, arrived via private jet at London's Luton airport, clad in a heavy green coat and sipping on a Diet Coke. She checked into a hotel near the teen idol's home, a source told the UK Sun.
"There's talk of a meeting with Harry being on the cards," the source told the English publication, adding that Taylor "has no obvious reason or promo duties in London this week."
Article continues below advertisement
The timing couldn't be better, the source said, adding, "Harry has just got back from a small tour in Japan with the band, and now has four days off."
The 18-year-old One Direction singer and Swift split after just two months together.
Taylor didn't mention being in the UK (or Harry) in a tweet early Tuesday, saying, "It's official - 'I Knew You Were Trouble' is #1 on pop radio!! You guys are unbelievable. I'm smiling SO big right now."