Exclusive
Taylor Swift Tries To Hook Up With Bradley Cooper But He's Just Not That Into Her!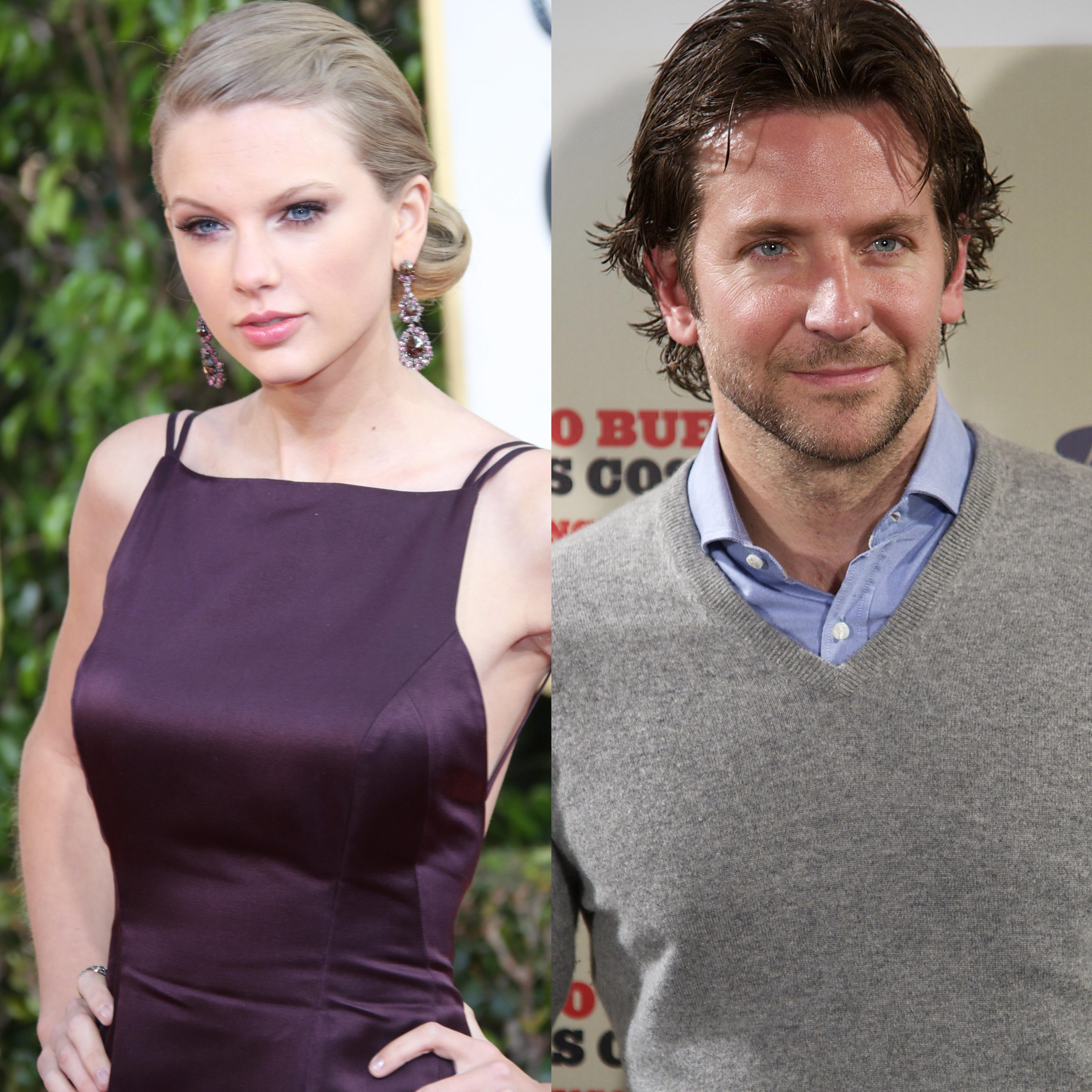 You just know there's another song that's going to written from this: Taylor Swift wants to hook up with Bradley Cooper, RadarOnline.com has learned exclusively. And now the superstar singer has asked pal Jennifer Lawrence to introduce her to Silver Linings Playbook co-star Bradley.
The newly single 23-year-old country music singer desperately wants to date the hunky Hangover actor and has begged Jennifer, 22, to set up them up.
Article continues below advertisement
However, when Jennifer sounded Bradley, 38, out about Taylor he said he wasn't interested and that she was too young for him!
"Bradley has absolutely no intention of getting together with Taylor," a source told RadarOnline.com.
"First of all, her reputation precedes her. Bradley is very wary of dating someone who is a bit of a serial dater like Taylor.
"He thinks she's far too young for him and wants to date someone his own age, not 16-years younger because he's ready for something serious.
"It was a little awkward for Bradley . Jennifer came to him and told him that Taylor was interested in getting together.
"He had to politely decline, knowing full well that Jennifer and Taylor are friends.
"It was an ambitious move from Taylor, but she's going to have fixate on someone else as Bradley's just not that into her," the source divulged.
As RadarOnline.com previously reported, Taylor's back on the market again after she was dumped by One Direction's Harry Styles because she wouldn't, um, keep up with him sexually.
MORE ON:
Jennifer Lawrence
Article continues below advertisement
"Taylor is so concerned that the public will think she's promiscuous because she dates around, that she doesn't put out," a pal close to the We Are Never Ever Getting Back Together singer told RadarOnline.com.
"What she doesn't get is that the guys keep dumping her because she's being a prude."
Another source says the fact that she constantly talked about antiques was another turn-off for the young singer!
"Harry found Taylor a little sexually uninterested," a source close to the star revealed.
While it was clear she obviously had a thing for Harry, Taylor didn't want to put out as often as he would've liked. Harry is a young boy, with ladies throwing themselves at him and has had a string of relationships with older women.
"It's no secret he's sexually active and is enjoying his fame at the moment. But Taylor just wasn't up for it as much as he is. They were sexually incompatible."