Exclusive
Taylor Swift Mortified By Mocking! Embarrassed Her Love Life Is Taking Center Stage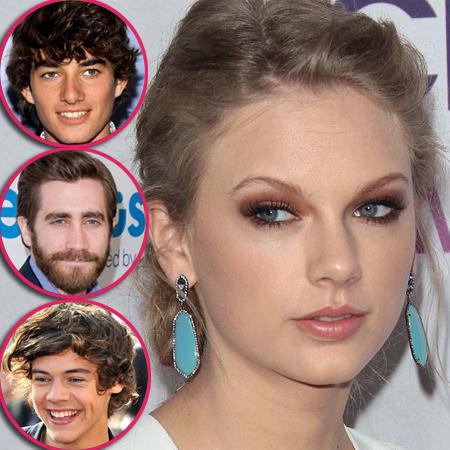 Taylor Swift has thick skin, but all the public mockery and jokes made about her love life is starting to wear on the I Knew You Were Trouble singer, RadarOnline.com is exclusively reporting.
According to a close pal, Taylor has a great sense of humor and knows that as a public figure she's going to be a target — but the jabs are beginning to take a toll on her emotionally and she's began to wonder who's really joking and who's not.
Article continues below advertisement
"At first Taylor just thought it was funny how much interest people had in her love life and she went along with it," the insider revealed.
"But now she's the butt of jokes on Saturday Night Live, in the tabloids and on the late night shows. She laughed it off, but the jokes made about her at the Golden Globes got under her skin."
With a string of failed relationships including John Mayer, Harry Styles, Jake Gyllenhaal, Conor Kennedy, Taylor Lautner and Joe Jonas - which she frequently uses to write new songs - the 23-year-old's reputation as a serial dater has been solidified.
"The jokes being made about her love life embarrass her, but it's finally hit home with Taylor," the pal said.
"She really wants to make an effort to slow down and not jump from boyfriend to boyfriend. In a weird way all the negative press has really opened her eyes and will be good for her!"
As RadarOnline.com exclusively reported last week, Taylor has a hard time connecting on her interests with boyfriends and is viewed as a prude.
Article continues below advertisement
"Taylor is so concerned that the public will think she's a wh*re because she dates around, that she doesn't put out," a pal close to the singer told RadarOnline.com.
"What she doesn't get is that the guys keep dumping her because she's being a prude."
Do you think Taylor's been made fun of more than she deserves? Sound off below…
RELATED STORIES: